5 Simple Ways to Save Your Skin from Sunburn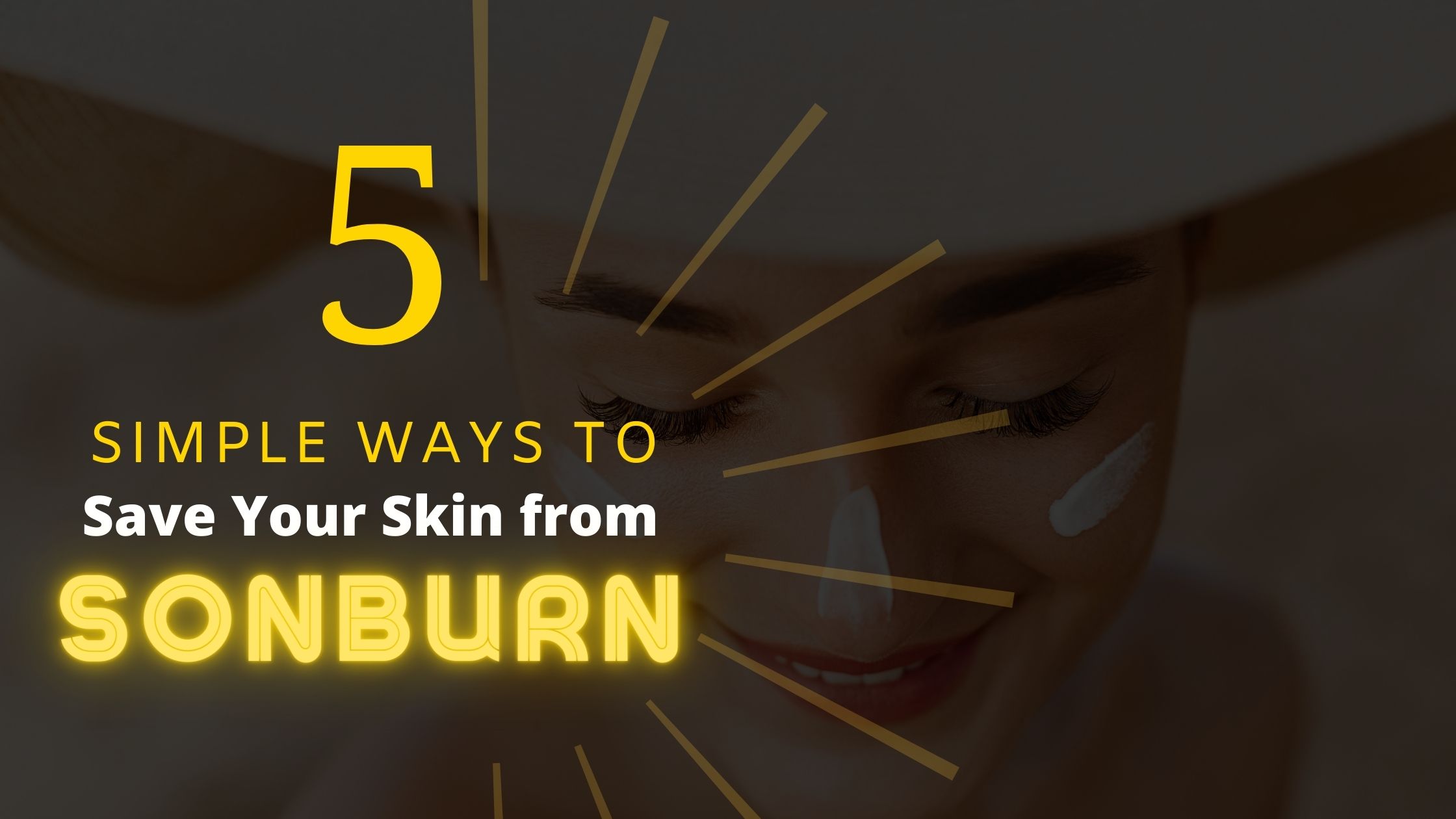 This summer, I have been sunbathing a lot more than usual. It has been great. The only downside is that I have started to get sunburns more often, which are much worse than before. It seems like my skin is not as resistant to the sun as it used to be.
I remember the days when we would spend hours in the sun and not worry about anything. Those were some of the great times of my life. Nowadays, we need to protect our skin from the harmful rays of the sun, or else we will end up with a nasty burn that will take days to heal and might even leave scars on our skin for life!
Sun provides us with light and heat, and it's also the source of vitamin D. Too much exposure to the sun can result in sunburns, skin cancer, wrinkles, and other problems. There are many ways you can prevent or treat a sunburn. Let's discuss this momentarily. But the most crucial question is: what is a sunburn? And its effects on your skin?
What is a Sunburn, and Why it's Dangerous?
A sunburn is a skin injury brought about by overexposure to ultraviolet (UV) radiation.
A sunburn occurs when the UV radiation from the sun damages the skin. Sunburn can happen when people spend too much time in the sun, often during the summer months. A person might get a sunburn on their face, arms, and back of their legs if they are out in the sun for a longer duration.
Sunburns are no fun. They can leave your skin feeling raw and irritated, and if you don't take care of them, they can make your skin peel or blister. Sunburns are often uncomfortable and sometimes painful, depending on how severe they are. They also tend to worsen over time if left untreated, so it's essential to take care of them as soon as possible.
How to Protect Your Skin from Sunburn?
Sunburn is a common problem that affects people of all skin types. It is a type of burn that happens when your skin becomes red, painful, and swollen after being exposed to the sun.
The severity of sunburn symptoms depends on the person. Sunburn, before it becomes severe, usually causes pain and redness. When severe sunburn happens, the skin can become blistered and more sensitive to temperature changes like those felt during winter or summertime.
Sunburn can also cause blistering around your eyes, leading to temporary blindness. We can reduce the risk of getting sunburn by following some simple tips.
1. Stay Indoors During the Hottest Hours of The Day – Between 10 Am-4 Pm
The sun is powerful between 10 am and 4 pm. So, it's important to stay indoors during those hours to avoid exposure to the UV rays. The sun is the Earth's primary source of energy. It is also a remarkable contributor to the greenhouse effect and global warming.
Stay inside as much as possible during the hottest hours of the day. It should be between 10 am and 4 pm. If you must go out, you should get a protective layer on your body to shield your skin from harmful UV rays.
2. Wear A Hat and Sunglasses to Fence Your Face, Head, And Eyes
If you are going to be outside for a long time, it is a good idea to wear a hat and sunglasses. This helps protect your skin from the sun.
If you have been outside for a long time, you may notice that your skin starts to feel hot and dry. This is because your skin is in the sun for too long. A hat and sunglasses will help protect your face, head, and eyes from the sun.
3. Wear Sunscreen with SPF 30 Or Higher
This is a tip from the Skin Cancer Foundation. The sun is a vigorous source of energy, and it can be hard to avoid. It's essential to cover up with clothing and wear sunscreen with SPF 30 or higher.
Sunburns are the most common form of skin cancer in the United States, with more than 3 million cases reported yearly. The best way to get prevention from sunburn is by wearing sunscreen with SPF 30 or higher every day. We should wear sunscreen 30 minutes before going outside and reapply every two hours or after swimming or sweating heavily.
4. Wear Clothes Made from Light Colors That Are Tight-Fitting
With the sun's damaging ultraviolet rays, it is essential to take precautions to protect your skin. Sunburn is a serious problem that can have long-term consequences. The sun's rays can penetrate through thin clothing and cause skin damage.
It is essential to wear clothes made in light colors that are tight-fitting to avoid sunburn.
5. Stay Hydrated with Water
The best method to prevent sunburn is by staying hydrated with water. If you do not drink enough water, your skin will dry out, leading to sunburn. We suggest drinking at least two liters of water per day to keep your skin hydrated and moisturized.
Drinking adequate amounts of water helps you feel less thirsty, which may help you avoid drinking sugary drinks or alcohol that dehydrate the body.
How to Remove a Sunburn Fast and Naturally?
Sunburns can be super uncomfortable and painful. You may want to get relief as soon as possible. Luckily, there are several natural remedies you can use to treat your sunburn at home.
The following are some ways that you can relieve your sunburn:
Apply a cool compress or ice pack to the burned areas for 20 minutes at a time. This will help reduce swelling and soreness by constricting the blood vessels in the skin.
Apply aloe vera gel to the sunburned area to soothe it and moisturize it with its anti-inflammatory properties.
Take an oatmeal bath with colloidal oatmeal mixed in water to relieve itchiness and dryness caused by a sunburn.
Apply some baking soda paste to your sunburned skin
Apply a thin layer of coconut oil to your sunburned skin
How to Get Rid of Painful Blisters from Too Much Sun Exposure?
Blisters can be painful, and sometimes they signify some other type of condition. However, mostly, they are just caused by too much sun exposure. Follow these tips on how to get rid of them.
If you get blisters from too much sun exposure, you should start by moisturizing your skin with a non-greasy lotion or cream. This will help soften the skin and reduce the blister's chances of opening and causing infection.
It would be perfect if you also used a cold compress to help reduce swelling and pain in the blister area by applying it for 10 minutes every hour.
You must stay out of the sun as much as possible while your blisters heal so that they don't get worse.
Some people think that they don't need to worry about sunburns just because they are not in the sun. But the truth is you can still get a sunburn from the sun's reflection off of water or snow.
Natural remedies are a great way to treat a sunburn. They are more economical, and they don't contain harsh chemicals. Our predecessors have been using many of the natural ingredients found in these remedies for centuries in different cultures worldwide.
There are many ways to prevent sunburn and treat it naturally. The first thing you should do when you get a sunburn is cool it down with ice packs or cold water. When treating your sunburn, don't forget to drink lots of fluids and take care not to scratch the skin because that can lead to infection.
Natural Tips & Tricks to Maintain Your Curly Hair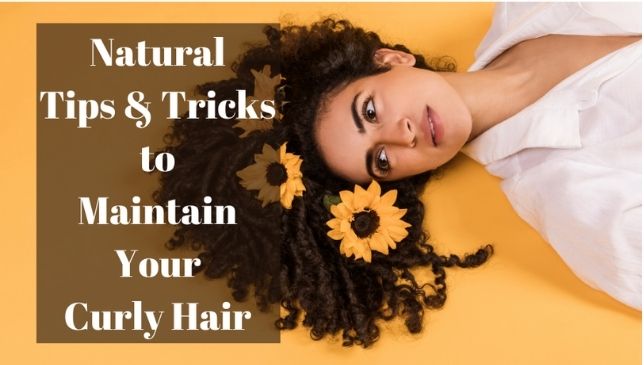 Being a girl with curly hair might be the most beautiful thing but those who think it's easy to look pretty with them, let me tell you that maintaining curly hair is quite puzzling and frustrating.
No doubt, curly hair is inimitable. But because of the twist and turns it has, it results in getting delicate and wavy. Also, due to its wavy nature, the natural oils delivered by the scalp to relax and secure strands make some harder time making a trip through and through. Therefore, wavy young ladies frequently experience low degrees of dampness. Basically, wavy hair is parched hair.
For young ladies with natural wavy and curly hair, the hair care routine is totally unique. Here are brilliant hair care tips from the experienced, for thinking about a wide range of common twists.
Follow the Pre-Shampoo Treatment
Numerous wavy young ladies with sensitive locks depend on the pre-cleanser schedule. Pre-shampooing is actually what it says, a stage performed before shampooing. Pre-shampooing mellow, conditions and detangles the hair before shampooing. It forestalls superfluous unpleasantness and harm during the shampooing procedure, particularly if the hair is very tangled or growled.
What you need to do is just take some conditioner or molding oil to pre-cleanser, and apply it to dry hair. Gap your hair into areas and work the conditioner into your hair altogether, utilizing your fingers to isolate your twists and work the item in. Leave it on for at any rate 20 minutes and if your hair is excessively growled, fly on a plastic top or towel to help heat up your head, which will open up the fingernail skin of your hair and welcome the conditioner to infiltrate all the more profoundly.
Girls, you might find this step time consuming one but believe me this progression may really spare you time over the long haul in light of the fact that your hair will be a lot simpler to detangle post-cleanser.
Avoid Daily Shampooing
Wavy & curly hair shouldn't be shampooed as often as straight hair. Daily shampooing can stretch and worry delicate strands, and dry out parched twists. In any case, the conditioner is your companion. Welcome that companion into the shower with you much of the time, applying conditioner regardless of whether you don't cleanser your hair.
Choose Your Shampoo Wisely
Think about your wavy hair as a fine sweater. You wouldn't wash your sweater with a cruel cleanser, and you shouldn't purify your twists with an unforgiving cleanser. Utilize a mellow cleanser or a low-foam purifying conditioner that will invigorate your hair and scalp without stripping endlessly a lot of its characteristic dampness and oils. Numerous wavy young ladies even go above and beyond and weaken their shampoos or purging conditioners with water.
Divide Your Hair to Avoid Tangles
Scouring, cleaning, twirling or heaping your hair on your head while shampooing can be grievous for twists. This sort of control prompts the kind of tangles you would prefer even not to consider. Rather, separate it. Gap your hair into four segments, more if it's too thick. Turn or clasp away everything except the main area. Apply a limited quantity of cleanser or purifying conditioner to your scalp and work it in completely. At that point delicately crush it down along the lengths. Rehash on every one of the segments. At that point flush in a similar grouping area by segment, beginning at the scalp and crushing the suds out of the lengths through and through.
Avoid Hot Water to Wash Your Hair
Indeed, a cold water cleanser or potentially rinse doesn't make for the richest hair washing experience. Be that as it may, cold water will snap those fingernail skin shut, which thusly will secure dampness, make your hair shinier and lessen frizz.
Get Lots of Deep Hair Conditioner
In the wake of shampooing, apply a profound conditioner. Pick a saturating equation that contains humectants like glycol, glycerine or great quality oils. Is it frail? You'll require a protein reconstructor with silk amino acids or keratin to re-establish quality.
Similarly, as with your cleanser and pre-cleanser method, work this equation into your hair in areas to be certain it's applied all together. Stay away from the scalp that is not where you normally need dampness. Utilize a wide tooth brush to appropriate the conditioner equally. At that point let the conditioner go to work. Spot your hair under a plastic top or hood dryer for 10 minutes, or spread it with a towel for 20 minutes and let your body heat accomplish the work.
On the off chance that you believe you need more dampness, settle on applying a leave-in conditioner in the wake of washing out the protein conditioner and before styling your hair.
Say Good-Bye to Hard Towels
Normal towels will mess up the fingernail skin, which prompts frizz and general twist calamity. To keep twists unblemished and dodge frizz, decide on miniaturized scale fiber towels or a delicate cotton shirt to smear overabundance dampness. At that point thud! Lay the shirt or small scale fiber towel level. Flip your head over and tenderly spot your twists in the shirt or towel. Snatch the parts of the bargains and begin bending, making towel contorts on each side. At the point when your twists are secure, pull the turns back and tie them or clasp them together. Hold up in any event 30 minutes before taking off the shirt or towel. Overabundance dampness will be retained and your twists will stay characterized and sans frizz.
Use Satin Pillows
Another detect that can represent the deciding moment your twists. Harsh cotton pillowcases can make your loops tangle and frizz. Outfit your bed with smooth silk pillowcases. Or then again enclose your hair by a silk scarf or hat to keep twists smooth and flawless.
Use Wide Tooth Comb
Comb with care and utilize consistently catch-free combs. Put resources into the most ideal quality comb. Try not to pull or rake. While detangling your hair in the wake of shampooing, utilize an exceptionally wide-tooth comb and detangle delicately, area by segment. Continuously detangle your hair when it's wet, ideally when it's secured with a layer of conditioner.
Avoiding Heating
Blow dryers, level irons, hair curling accessories!! These heating devices lead to breakage. In case you're a hot device fiend, attempt to wean yourself off of the warmth. Pick air drying on the ends of the week or around evening time. Set your hair in twists or on froth rollers and let it dry normally.
At the point when you do utilize apparatuses, put resources into the most excellent you can manage. Search for instruments containing ionic properties, made with tourmaline or artistic. Continuously apply a warm security item before styling.
This is all I can help you with looking beautiful with your pretty & healthy curl locks. If you are aware of some more tips and tricks to care your curls beautifully please do share them in the comments below as it may help some other pretty ladies with curly and wavy hair.
Thanks for reading!
Happy Curls!!
Best Home Remedies for Oily Skin to Glow Naturally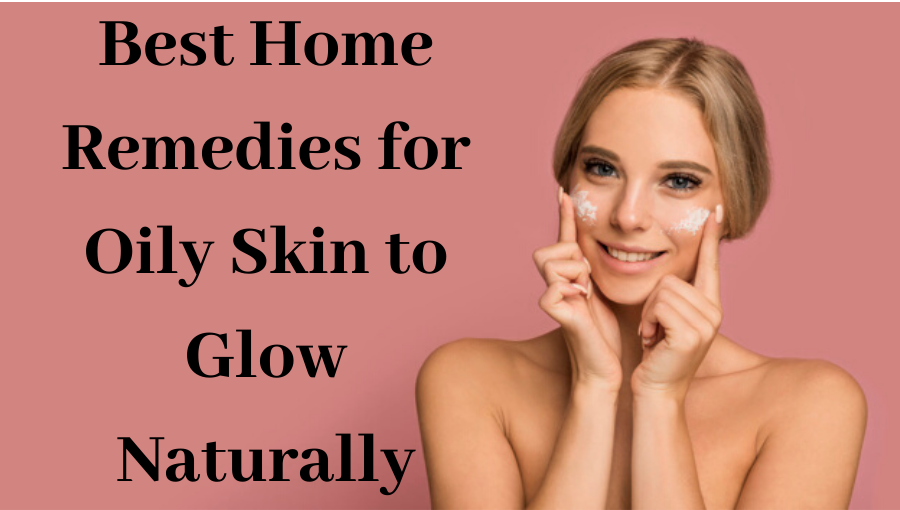 Hey Gorgeous Ladies
Welcome to Lifestyle Unity!
Oily skin ☹ Yes, one of the most painful situations. I too have one so I can feel the dilemma you are going through. I know that taking rounds of your parlor will all go in vain if your oily skin is because of your genes. Maintaining your oily skin might be a vicious cycle but not a tough nut to break. You need not go for a lot of medication as there are a lot of home remedies for oily skin are available to get you a natural glow all day long.
Symptoms of oily skin:
Your skin may start looking shiny and greasy
You may feel too much texture on your face
There might be some occasional or continuous pimples/acne
You may lot of blackheads
You may witness quite large pores on your skin
Using heavy makeup might sometimes cover up your oily skin but that has its adverse effects on the skin. If you need makeup you must go for a water-based rather than oil-based makeup.
Many people have a good response to home remedies for pimples on oily skin. But sometimes you may feel a particular product is not suitable for your skin, you must stop using it.
Let's now start looking at various home remedies for oily skin and pimples. Here we go!
1. Milk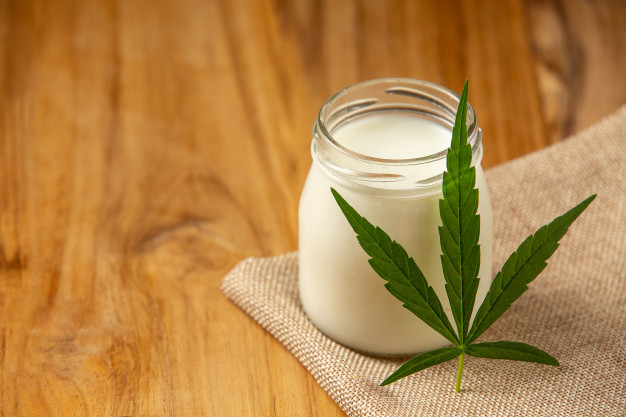 Cold raw mil reduces the oil formation on your skin by clogging the pores and thus do wonders for your oily skin and open pores. It also helps you in fighting with the annoying oily bacteria poking against the walls of the epidermis (outer layer of your skin).
To use it you can simply take cotton and dip it into cold raw milk, then apply on your face evenly. Leave it 10-15 minutes, then wash it.
2. Apple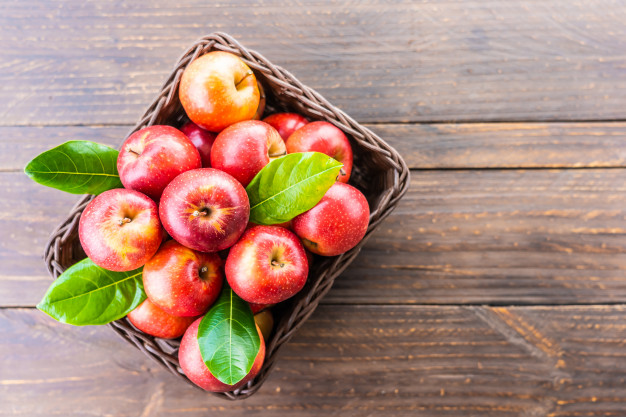 You might have heard the saying "an apple a day keeps the doctor away" and that comes true even in the case of your skin health. After all, it's a super fruit that contains complete nutrition. An apple contains nutrients like vitamin C, vitamin A, and copper that are not only healthy but also skin-friendly. Thus, considered as one of the best home remedies for oily skin to glow naturally. Vitamin C restores the collagen content of the skin and thus improves the elasticity to the skin and leaves your skin wrinkle-free. Vitamin A builds your damaged skin cells and aids in the growth of new cells. Copper acts as a natural sunscreen and protects your skin from the sun.
To use it on the skin, mix grated apple with some curd and lemon juice. Apply evenly on face, leave for 15 minutes and then wash with cold water. It will reduce oil on your face and make it more glowing.
3. Lemon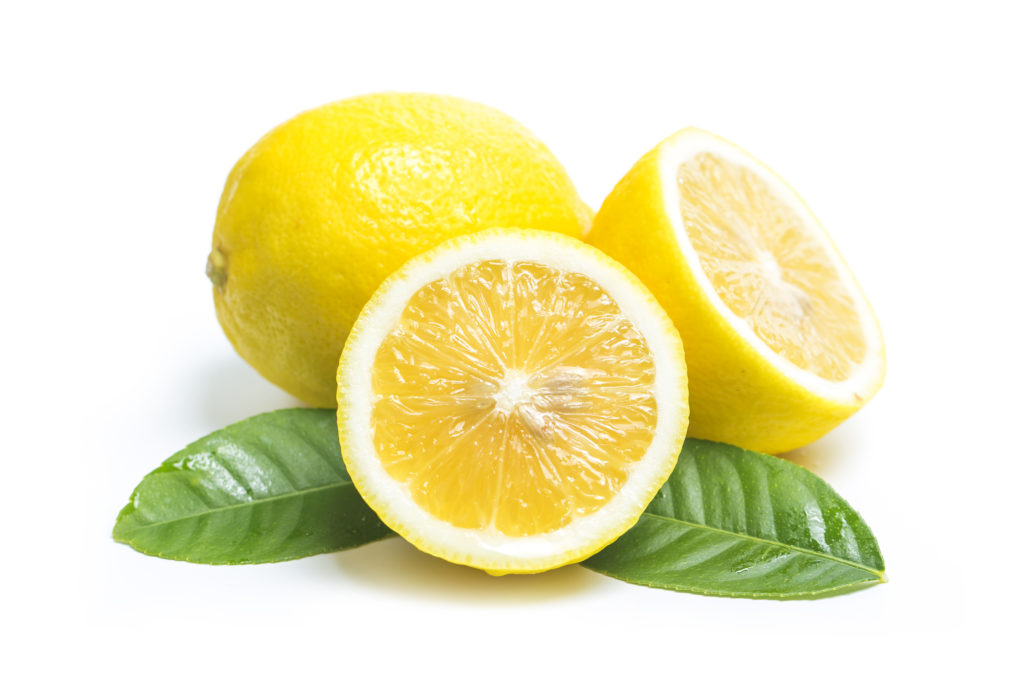 Lemon juice is a miraculous act for your oily and treated as one of the skin lightening home remedies for oily skin. Lemon juice operates on the acne-prone skin by cutting oil secretions and pimple-causing bacteria. The vitamin C and citric acid available in lemon juice reduce pigmentation and tanning on your face very quickly. These two elements also do wonders as anti-aging experts. Due to its multiple skin benefits lemon make its way among the best home remedies for oily skin and pimples/acne.
You can use it as a homemade oily skin cleanser. Add some fuller's earth or Multani mitti, gram flour and few drops of lemon juice to make a paste. Apply it on your face for 10-15 minutes, then wash with cold water. It's a natural cleanser that you can use daily to remove excess oil from your face.
4. Cucumber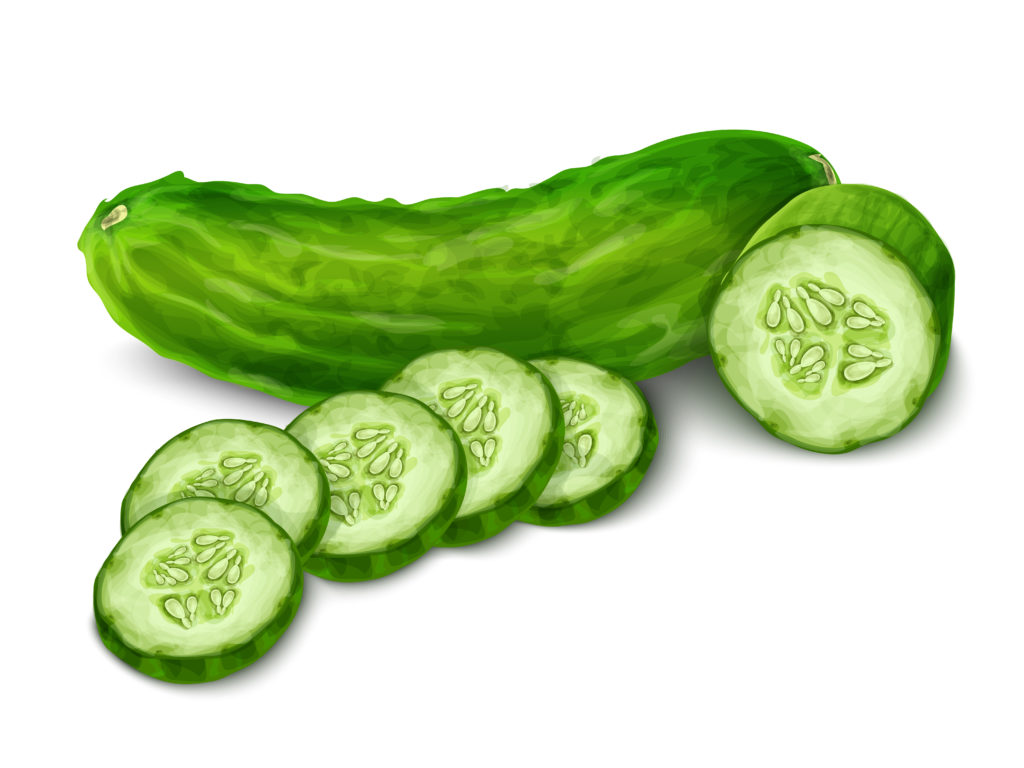 When you look out for home remedies for oily skin and pimples, cucumber is the most refreshing one you see in your kitchen. It's the best beauty ingredient that is used in many natural cosmetics. Cucumber gives a cooling and soothing sensation to your skin. It also works as a natural astringent. Cucumbers can also be used to relieve freckles, heal sunburn, and decrease puffiness and inflammation on your skin.
To take advantage of cucumber, you can use a perfect cucumber face mask for oily skin. Crush some cucumber and apply it directly to your face and neck. Leave it for 10 minutes and then wash with cold water.
5. Tomato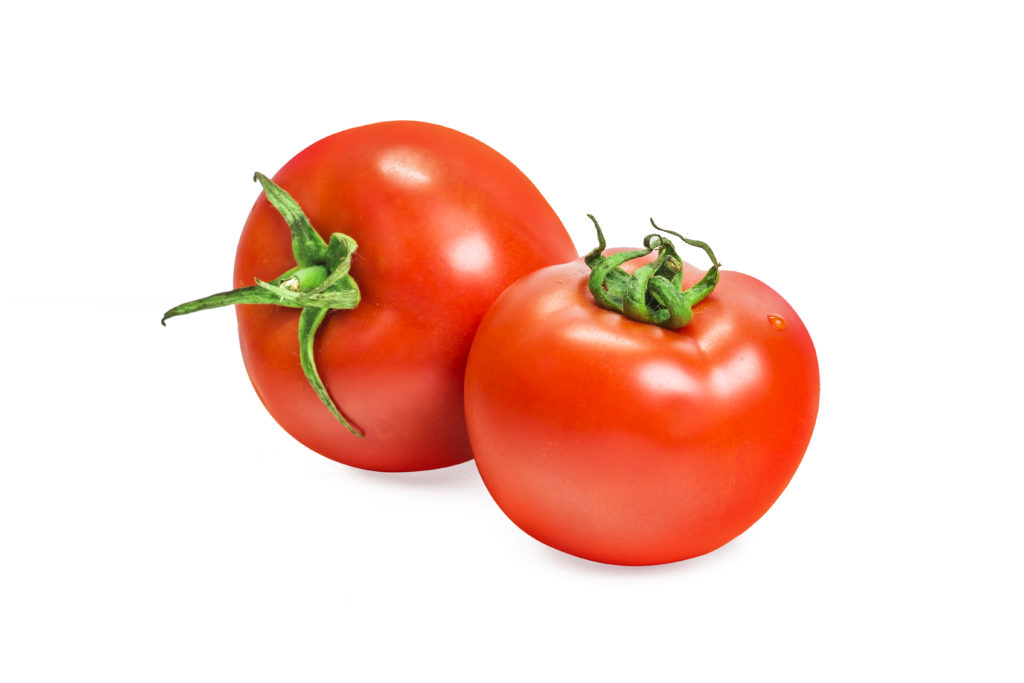 Tomatoes are the key ingredients of our kitchens as they add flavors to many dishes. But nobody might have told you that tomatoes can be used as one of the best home remedies for oily skincare. Lycopene, an antioxidant available in tomato works as a sunscreen and helps you in help in fighting cellular damage and reddening of the skin.
Take a tablespoon of fresh tomato juice. Add two to four drops of fresh lime juice to this. Use a cotton ball to apply this mixture on your face. Massage it in circular motions. Leave it on for about 15 minutes and then wash off with cool water. You will get a freshen up look in no time.
6. Egg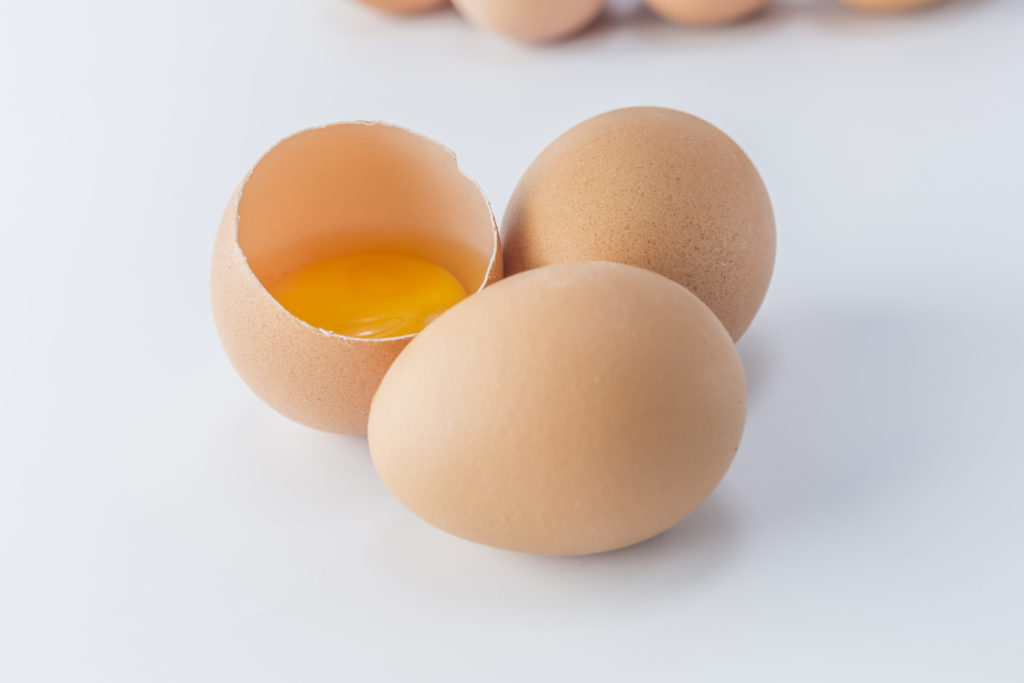 We all know that egg white contains protein. Protein has skin-tightening effects & it absorbs excess oil from the skin. Thus, can be pictured as a boon for people with oily skin. Egg white also contains many vitamins and minerals that are beneficial for skin rejuvenation.
To see the magical benefits, mix egg white and the juice of half a lemon and apply a thin layer on your face using a cotton pad. Leave the mask for 10 minutes and then wash with warm water. This is the best home remedy for oily skin and acne control.
7. Honey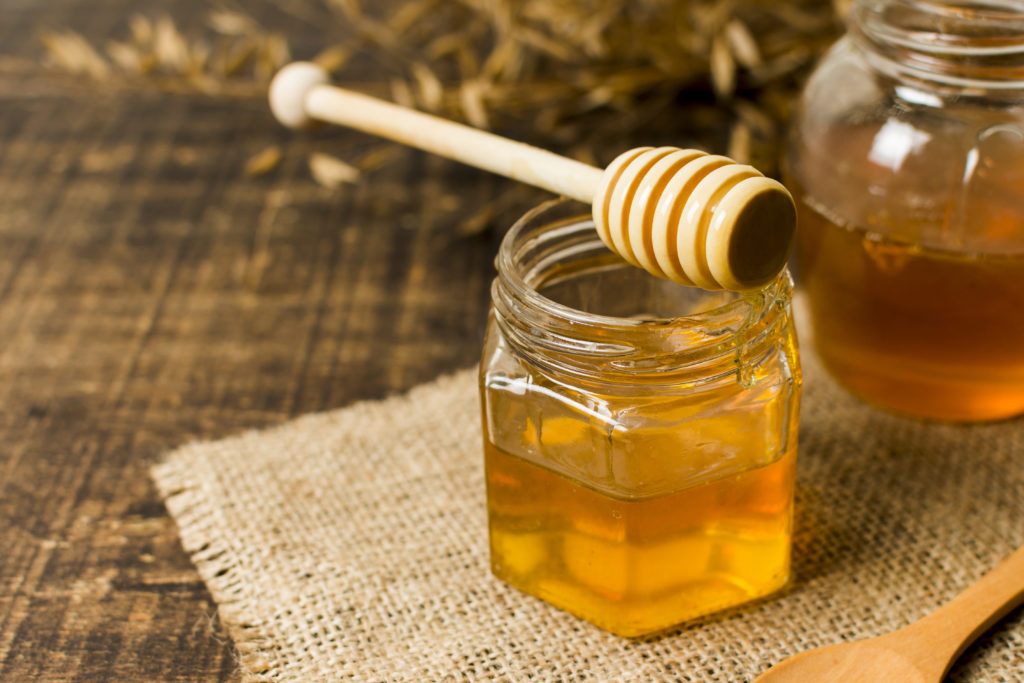 The only ingredient in your pantry that has no diverse effect on your skin is honey. Along with making your smoothies scrumptious, honey also works great when it comes to taking care of your oily skin. Honey absorbs moisture from the environment and locks it into the skin. Thus, keeps the skin hydrated and moisturized. This, in turn, prevents the over-production of sebum and controls the oil creation on your skin. This makes it the best home remedy for oily skin and pimples.
Oily skin is a mystery.  T maintain it you have to do take care of a few more things that nobody is gonna tell you. Like you have to avoid lots of junk food and oily foods.
If you think skipping moisturizer will get you good results then you are thinking it wrong. It will only worsen your situation. You need a moisturizer to keep your skin hydrated.
And even after using these remedies you are not able to help your oily skin, you need an appointment with a good dermatologist.
If you too have some more suggestions to help people with oily skin, do share them in the comment box below.
Thank you
Proven Tips to Get Flawless Skin Naturally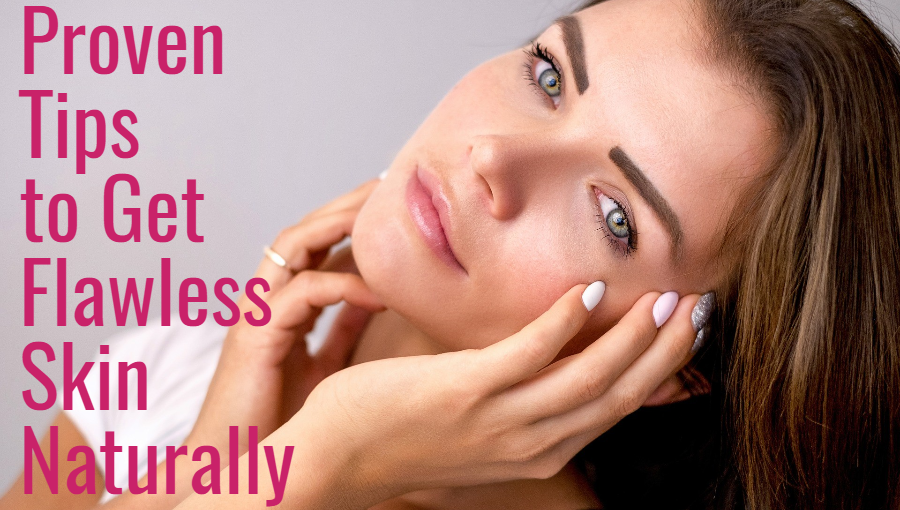 Flawless skin! This is what we all want. We all try a million treatments to get beautiful and flawless skin. Clear and glowing skin that is free from pimples, acne, dark spots, oil, dark circles etc. is a dream for everyone. It will only be possible if you keep your skin hydrated.
A perfect skin has a combination of oily and dry skin. If you have oily skin then you have to be a little cautious as your skin is prone to pimples and blackheads. Whatever skin type you have, you need to get proper toning and cleansing. You can try various natural facial masks to provide a glow to your skin.
Here you have some proven tips that will help you get flawless skin naturally.
1. Natural Cleansing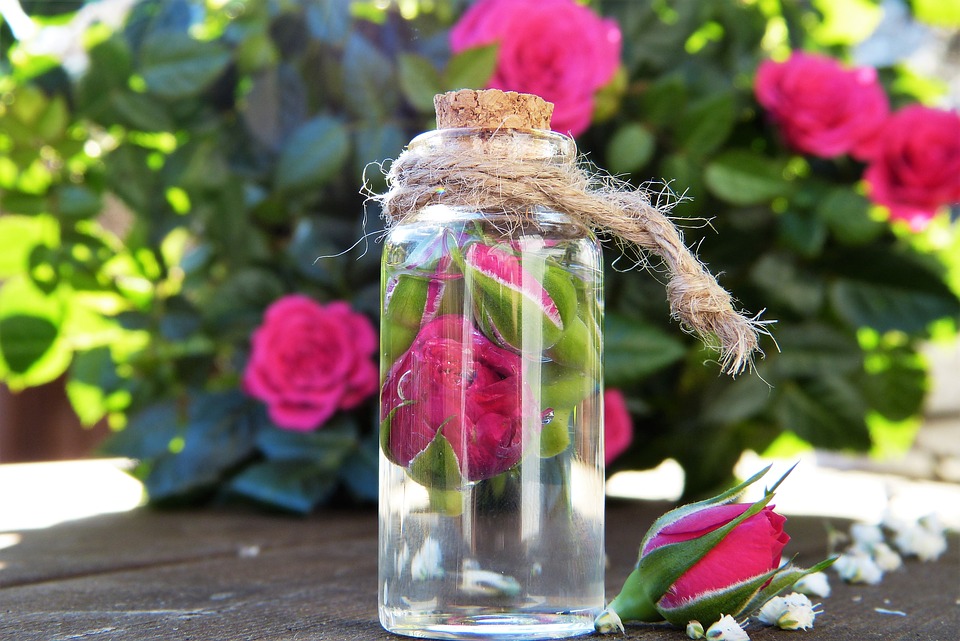 Every skin has some problem and needs proper cleansing. You have to make it daily routine, it will give you best results. You can do it with Rose Water. Use a cotton ball and dip it with Rose and clean your every morning and night before sleeping. You can see the positive results in a few days. And don't forget to wash your face twice a day with cold water.
2. Exfoliate Your Skin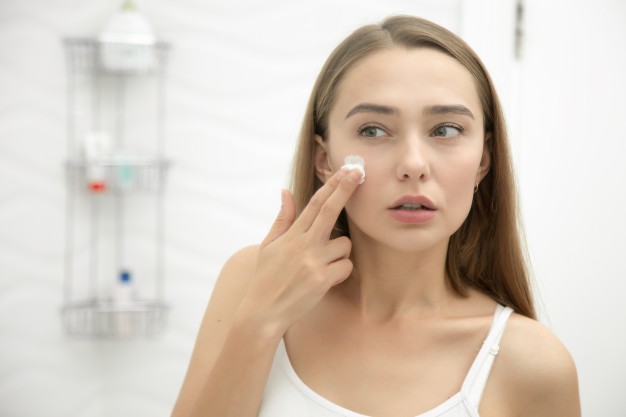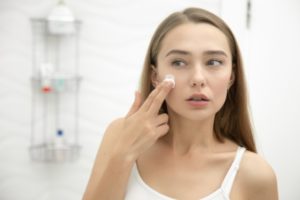 Along with proper cleansing, you need to exfoliate your skin at least once a week. You can do it naturally with gram flour, oats, orange peel, lentil powder etc. It will help you remove dead skin cells, dust, blackheads and other impurities and results you will healthy and glowing skin.
3. Proper Toning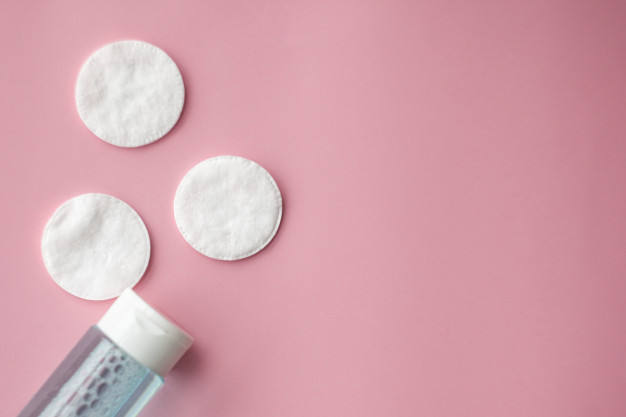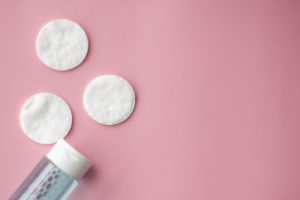 After cleansing and exfoliation, you must give proper toning to your skin. Toning helps you restore the skin's pH balance and supply skin-repairing substances such as antioxidants, fatty acids, and glycerine to the skin. By this you can get fresher, smoother and younger looking skin. Toning provides deep cleaning and closes your skin pores that get open from exfoliation.
4. Take Rich Nutritious Diet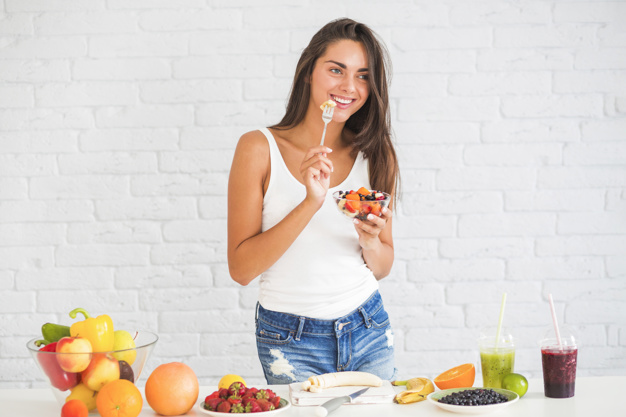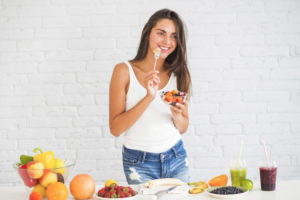 Your health needs to start with a diet that is full of nutrition. If you want clear skin, you need an accurate amount of micro-nutrients and vitamins and help you keep your digestive system perfect as digestive problems are the main reason for skin impurities. You have to choose the food very carefully. You can have fish, nuts and white meat, grains like buckwheat, brown rice and quinoa, vegetables like broccoli, tomato and beets are very healthy and good for the skin.
5. Drink Water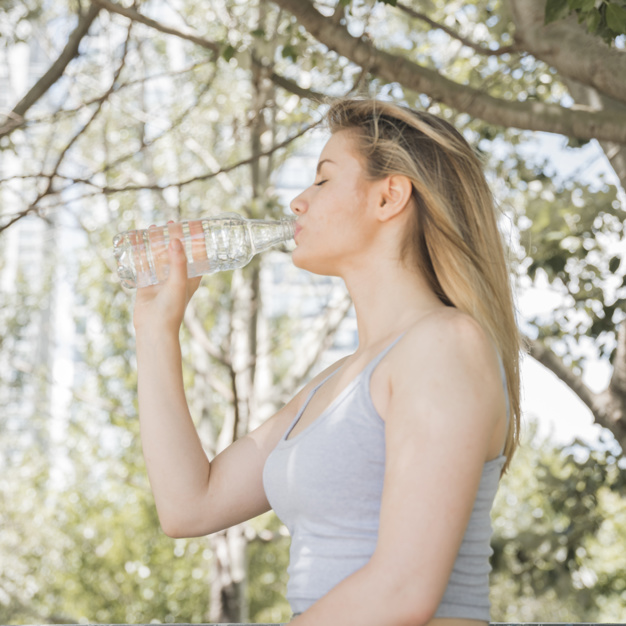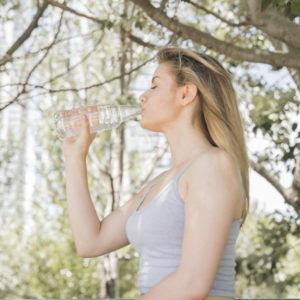 It's a fact that 15% of your skin is made up of water. Drinking the required amount of water daily have many health benefits. It's one of the best ways to keep your skin healthy. An adequate amount of water eliminates impurities and toxins from your body. Water gives you proper hydration and excess oil and dirt will be removed from your body.
6. Sun Exposer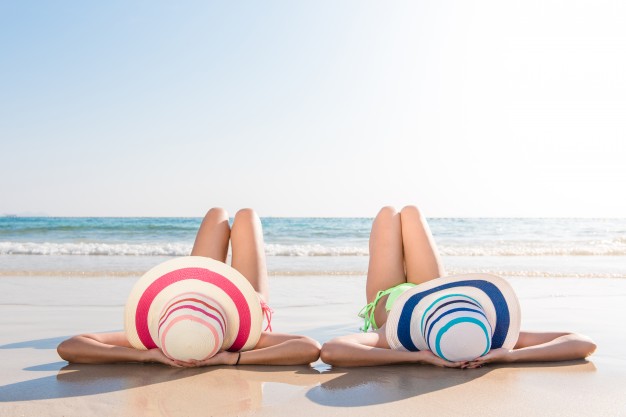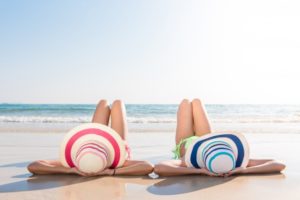 Sunlight has vitamin D and it's very important to your skin. But the sun exposer should be in the accurate level. You can have sunlight from 7 am to 9 am. Sunlight after that will be harmful to your skin. The UV rays after 9 am are quite strong and can have harmful results for your skin.
7. Treat Acne in Proper Manner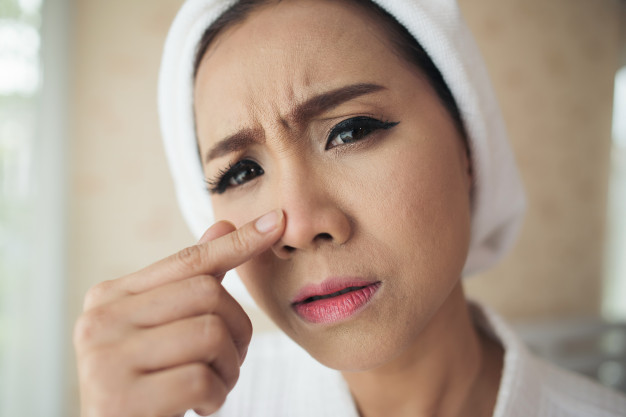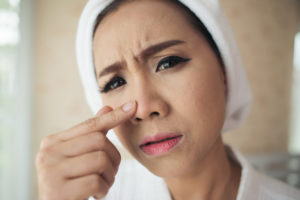 Having acne in dry or oily skin is common. But you should treat them carefully. We usually pop them out in order get rid of them. But doing this will result your skin with dark scars & blemishes and you will get more pimples too. Usually, pimples stay for three or four days but spots caused by popping out can stay for a long time and sometimes for a lifetime.
8. Remove Makeup before You Sleep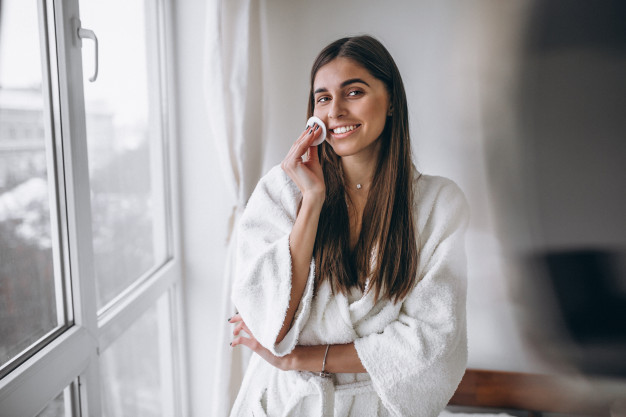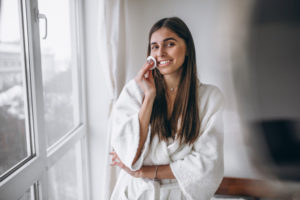 Makeup is quite common is festivals and parties. Using makeup is fine but you should not wear it while sleeping. If you do so you may many skin damages as they have harsh chemicals. So, make sure before sleeping you should remove the makeup completely.
9. Get Proper Sleep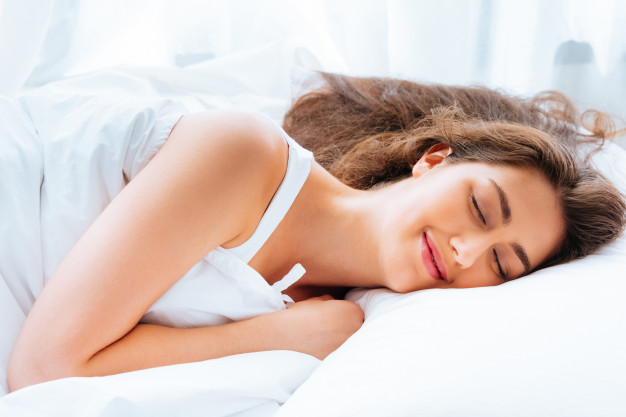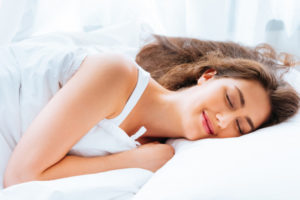 Proper sleep is very important for getting free from your stress level. Adequate sleep is the secret for your healthy and flawless skin naturally. Stress can be a reason for white heads on your skin. At least, you must have 7-8 hours of sleep daily to get rid of stress and anxiety.
10. Daily Exercise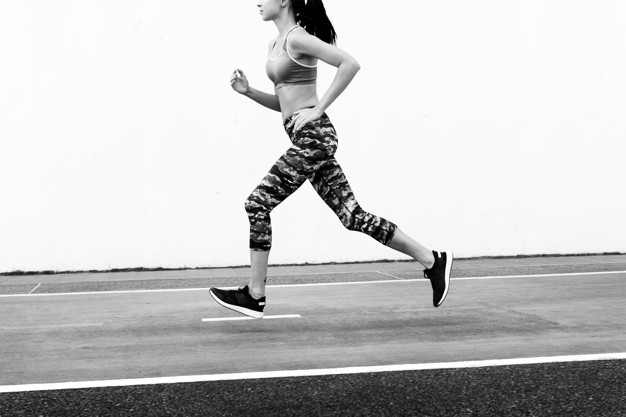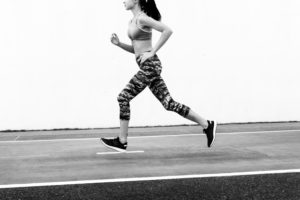 Exercising not only balance your physic but also gives you flawless healthy skin. You can go for aerobic exercise gives you a proper flow of oxygen that helps you get rid of cellular debris from your body. Therefore, you must make exercising a daily habit to get clear skin from inside and outside.
Doing these few changes in your lifestyle can give you beautiful skin naturally. You can use these solutions to clear your skin and feel refreshed.
If you have more tips, please let us know in the comment section. Your suggestions are welcomed. And if you feel this article helpful, please share it with your friends.