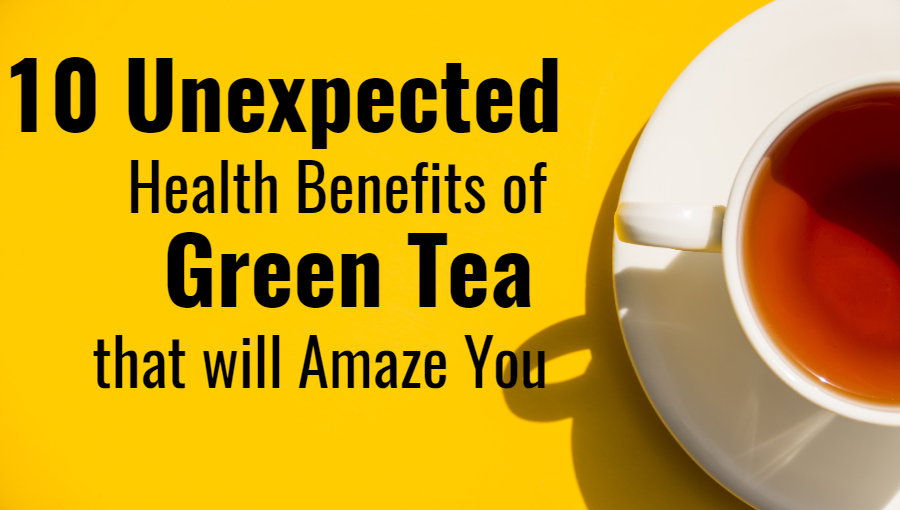 We all know that a Tea is a beverage that is consumed all over the world, but the facts says that 78% of the tea consumed is black and only 20% consumed is green. Scientifically, Green tea has benefits over black tea and it is considered as one of the healthiest beverages. Also, health experts call it as an "anti-aging beverage". Green tea can be very effective in fighting many diseases. Here you can read some key points that will let you know the amazing health benefits of Green tea.
1. Develop Brain Functions
The stimulants Caffeine in tea not only keep you awake but also help your brain to work better. It helps increasing brain activity and also improve memory and concentration. Green tea is also a good option for lowering the risk of neurodegenerative diseases like Alzheimer and Parkinson because the antioxidant catechins in green tea can have a protective effect on neurons.
2. Help Fat Loss
Green tea boosts your metabolism and thus help you burn your unwanted fat. It's a mind-blowing drink for those who fear getting overweight. This healthy beverage is loaded with potent antioxidants called catechins that boost metabolism.
3. Manage Blood Sugar Level
Increased Sugar or glucose level in your blood means you are diabetic and its not at all a good sign for your health. In diabetics, pancreas does not produce insulin, which is responsible for regulating blood glucose levels. Diabetes cannot be cured completely, so you must manage it well by adapting healthy eating. One of them is Green Tea. It's a healthy beverage for diabetic people as it controls sugar level.
4. Maintain A Healthy Cardiovascular System
For your heart's health, green is recommended by experts. With green tea, the leaves have been harvested and allowed to wither, and then steamed. There is no oxidation. So, if you are tea lover, go with green tea but please do not waste it benefits by adding sugar. Green tea helps lowering your LDL cholesterol and lowers the risk of heart disease.
5. Enhances Physical Performance
Green tea enhances your physical performances. So, it is suggested to have green tea before you start exercising or other physical activity. Increasingly, more sports professionals are now becoming interested in green tea as a natural performance booster as it improves hydration, digestion, and strength.
6. Lowers the Risk of Cancer
Green Tea helps you get rid of toxins in the body and boost their immune system which helps in lowering the risk of cancer and other diseases. Researchers believe that polyphenols in green tea help kill cancerous cells and stop them from growing.
7. Good for Dental Health
Green tea can result you with better dental health as catechins in green tea can kill bacteria and other viruses. It prevents the growth of Streptococcus mutans which are responsible for the formation of plaque. Also, it reduces bad breathing problem.
8. Relieves Arthritis
Green tea limits the creation of some molecules in your body that lead to inflammation and arthritis pain. As per Arthritis Foundation, when we talk about antioxidant benefits during arthritis, the Epigallocatechin gallate (EGCG) available in green tea is 100 times more effective than vitamins C and E.
Thus, it can be a great arthritis medication that don't have any side effects.
9. Improves Digestion
The antioxidants available in green tea can improve your digestion too as the catechins in green tea slow down the activity of digestive enzymes. Green tea also helps fighting some types of gastrointestinal cancers. So, if you have gastrointestinal problem, green tea can prove to be beneficial.
10. Treats Depression
A study shows that people who drink 3-4 cups of green tea regularly, feel free from depression than those who don't. Green tea consists amino acid L-theanine that stimulates the release of chemicals like serotonin and dopamine to fight depression symptoms.
You can see wonders after using Green Tea regularly. Don't believe me now. Just try it and you will thank me later.
Also, if you feel this article helpful, please comment in the below section.