10 Unexpected Health Benefits of Green Tea that will Amaze You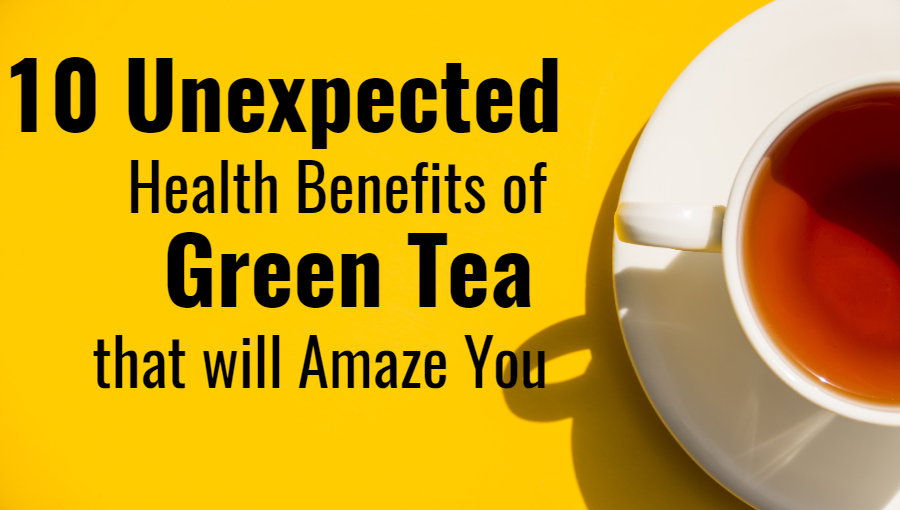 We all know that a Tea is a beverage that is consumed all over the world, but the facts says that 78% of the tea consumed is black and only 20% consumed is green. Scientifically, Green tea has benefits over black tea and it is considered as one of the healthiest beverages. Also, health experts call it as an "anti-aging beverage". Green tea can be very effective in fighting many diseases. Here you can read some key points that will let you know the amazing health benefits of Green tea.
1. Develop Brain Functions
The stimulants Caffeine in tea not only keep you awake but also help your brain to work better. It helps increasing brain activity and also improve memory and concentration. Green tea is also a good option for lowering the risk of neurodegenerative diseases like Alzheimer and Parkinson because the antioxidant catechins in green tea can have a protective effect on neurons.
2. Help Fat Loss
Green tea boosts your metabolism and thus help you burn your unwanted fat. It's a mind-blowing drink for those who fear getting overweight. This healthy beverage is loaded with potent antioxidants called catechins that boost metabolism.
3. Manage Blood Sugar Level
Increased Sugar or glucose level in your blood means you are diabetic and its not at all a good sign for your health. In diabetics, pancreas does not produce insulin, which is responsible for regulating blood glucose levels. Diabetes cannot be cured completely, so you must manage it well by adapting healthy eating. One of them is Green Tea. It's a healthy beverage for diabetic people as it controls sugar level.
4. Maintain A Healthy Cardiovascular System
For your heart's health, green is recommended by experts. With green tea, the leaves have been harvested and allowed to wither, and then steamed. There is no oxidation. So, if you are tea lover, go with green tea but please do not waste it benefits by adding sugar. Green tea helps lowering your LDL cholesterol and lowers the risk of heart disease.
5. Enhances Physical Performance
Green tea enhances your physical performances. So, it is suggested to have green tea before you start exercising or other physical activity. Increasingly, more sports professionals are now becoming interested in green tea as a natural performance booster as it improves hydration, digestion, and strength.
6. Lowers the Risk of Cancer
Green Tea helps you get rid of toxins in the body and boost their immune system which helps in lowering the risk of cancer and other diseases. Researchers believe that polyphenols in green tea help kill cancerous cells and stop them from growing.
7. Good for Dental Health
Green tea can result you with better dental health as catechins in green tea can kill bacteria and other viruses. It prevents the growth of Streptococcus mutans which are responsible for the formation of plaque. Also, it reduces bad breathing problem.
8. Relieves Arthritis
Green tea limits the creation of some molecules in your body that lead to inflammation and arthritis pain. As per Arthritis Foundation, when we talk about antioxidant benefits during arthritis, the Epigallocatechin gallate (EGCG) available in green tea is 100 times more effective than vitamins C and E.
Thus, it can be a great arthritis medication that don't have any side effects.
9. Improves Digestion
The antioxidants available in green tea can improve your digestion too as the catechins in green tea slow down the activity of digestive enzymes. Green tea also helps fighting some types of gastrointestinal cancers. So, if you have gastrointestinal problem, green tea can prove to be beneficial.
10. Treats Depression
A study shows that people who drink 3-4 cups of green tea regularly, feel free from depression than those who don't. Green tea consists amino acid L-theanine that stimulates the release of chemicals like serotonin and dopamine to fight depression symptoms.
You can see wonders after using Green Tea regularly. Don't believe me now. Just try it and you will thank me later.
Also, if you feel this article helpful, please comment in the below section.
10 Surprising Health Benefits of Turmeric and Curcumin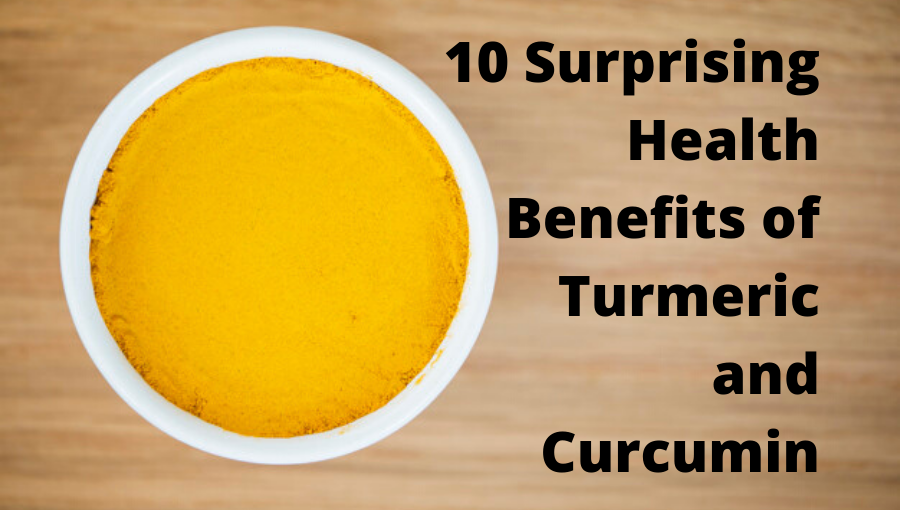 We all are aware of the fact that turmeric is being used as a medicine since ancient time. It's a commonly used spice to give curries their yellow color. It's primarily cultivated from the roots of a flowering plant in India and other parts of Southeast Asia. Turmeric is known for its anti-inflammatory and antioxidant properties.
The health benefits of turmeric are because of its active compound Curcumin which is responsible is for its yellow color. Curcumin is a natural antioxidant that has calming benefits, just as benefits identified with controlling your aging properties and forestalling Alzheimer's and possibly depression. Turmeric has also been believed as super nourishment that can battle cancer, depression and many more. Do you want to know what are the health benefits of turmeric to fight various diseases? If yes then let's begin the journey.
Depression
Ongoing examinations on the health benefits of turmeric suggest that it might likewise fill in as a correlative treatment to a few neurological issues in humans. We've likewise observed proof recommending that turmeric can help calm mood swings and fight depression. In case you're managing uneasiness or extreme vacillations in your life, curcumin may be the enhancement that you need.
Diabetes
Researchers accept the fact that turmeric includes the properties that help diminish inflammation and oxidative pressure, which are factors that seem to assume a role in diabetes. This is mainly the health benefit of curcumin which may help people with diabetes manage their blood sugar levels. Turmeric has a positive effect on blood sugar, and it improves insulin levels in humans.
Viral Infections
The health benefits of turmeric powder are never-ending. Turmeric has an ability to suppress a variety of viruses that attack our bodies, ranging from influenza to hepatitis to herpes simplex and beyond. Turmeric's antioxidant capacities play a very important role in fighting the viruses that attack your body like Human Immuno-deficiency Virus (HIV), Herpes Simplex Virus, Hepatitis, Influenza, Rift Valley Fever Virus (RVFV), etc.by boosting the body's antioxidant enzymes.
Premenstrual Syndrome
One of the most important health benefits of turmeric is that it helps Premenstrual Syndrome in females. Its anti-inflammatory and neurologic effects relieve PMS quite easily.
High Cholesterol
Another health benefit of turmeric is that it mainly affects total cholesterol, LDL cholesterol, and triglyceride levels. The lipid-lowering effect of turmeric or its active ingredient, curcumin proves that turmeric has the capacity to lower the risk of high cholesterol.
Alzheimer's Disease
Turmeric also has a health benefit on Alzheimer's Disease, the most common cause of dementia among older people. The reason is that turmeric has a group of compounds called curcuminoids, which involve an ingredient named curcumin which plays an important role in turmeric's potential effects against Alzheimer's disease.
Arthritis
Curcumin in Turmeric has a major health benefit on Rheumatoid Arthritis (RA). It is because curcumin blocks some enzymes and cytokines that lead to inflammation which increases the possibility of curcumin as a complementary treatment for RA. So, if you want to get help in your joint pain, you must include turmeric in your diet.
Cancer
One of the most significant health benefits of turmeric is that its major component curcumin kills cancer cells. Curcumin uses various mechanisms to kill cancer cells and reduce the growth of new blood vessels in tumors. Other research reveals that adding curcumin to a chemotherapy regimen might make the treatment more effective.
Irritable Bowel Syndrome (IBS)
According to a study, curcumin had a positive impact on gastrointestinal functioning. It can result in reductions in abdominal discomfort and improved bowel movement patterns. Turmeric is also a medication for other disorders of the digestive system, including ulcerative colitis, a chronic condition that causes diarrhea and abdominal pain.
Headaches
Another health benefit of turmeric shows that taking curcumin on a daily basis as a medicine can help you get relieved from serious headaches like migraine and postpartum headaches. Many patients accept the effectiveness of turmeric for migraine headaches.
How to Use Turmeric for Better Results?
The herb should just be utilized as advised by your physician to supplement your current treatment plan.
You likely won't see the results immediately. Numerous researches recommend that turmeric must be taken effectively at least a month prior to it has an impact.
Add in Your Regular Curry
Adding turmeric to eatables has been a ritual in the Indian kitchen for a long time. When you're cooking with turmeric, it's a good idea to mix it with some black pepper.
Turmeric Tea
It's the simplest way to take turmeric. Just boil a cup of water and add turmeric to it and let it boil for 10 min then strain. You can stir in honey or fresh lemon juice for added flavor.
Add in Your Smoothie
You can add a pinch of ground turmeric or one to two inches of raw fresh turmeric to a flavorful smoothie to add some more taste and health benefits. To build the bioavailability, break down the turmeric in a touch of warm coconut oil before mixing it in.
Turmeric Milk
This is an old Ayurvedic recipe that can be made in various ways. It is basically only a turmeric glue blended in with warm milk and oil or ghee. You can utilize any sort of milk for this recipe.
Add to Your Soup
A couple of strands of turmeric can be added to most soups without changing the flavor, it adds a decent shading to brothy soups and may assist you with battling flu and cold.
Apply on Your Skin
Just mix some ground turmeric with a little water or coconut oil and apply it on your skin. Then wash off after about 15 minutes and get glowing.
The bottom line
Turmeric and particularly its most dynamic compound curcumin have some experimentally demonstrated medical advantages, for example, the possibility to forestall heart problems, Alzheimer's and cancer. It's a strong anti-inflammatory and cancer prevention agent and may likewise help improve the side effects of depression and joint inflammation.
It's most likely that turmeric is a miracle ingredient that supports good immunity, diminishes body pain, and can help in digestion, in addition to other things.
So, you must have a good intake of turmeric in your food so you can improve your body in a natural way.
Top 10 Health Benefits of Black Coffee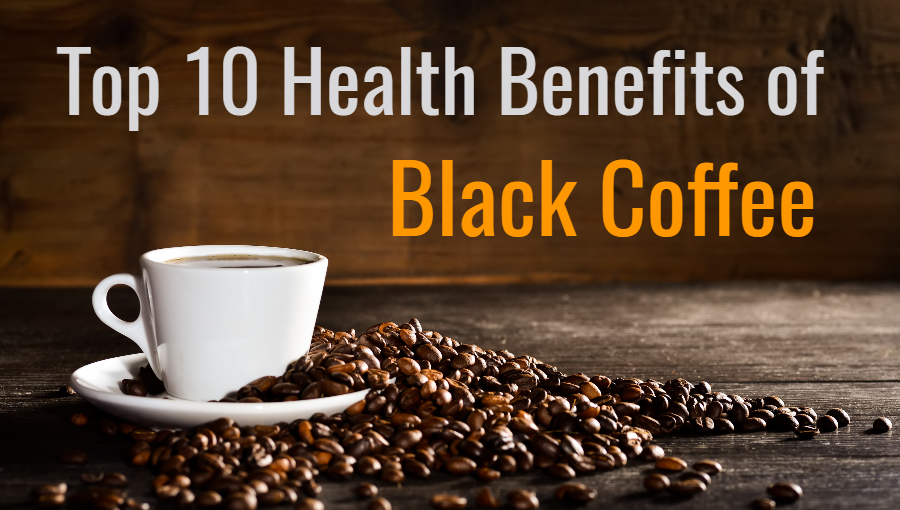 Do you love black coffee? If yes, then there is good news for you. Black coffee has the unlimited health benefit that you have never dreamt of.  This drink is loaded with antioxidants and nutrients. But as this drink is high in terms of caffeine, you should consume it wisely. So, let's have a look at the health benefits of black coffee and the accurate way to consume it.
1. Helps in Improving Your Memory Power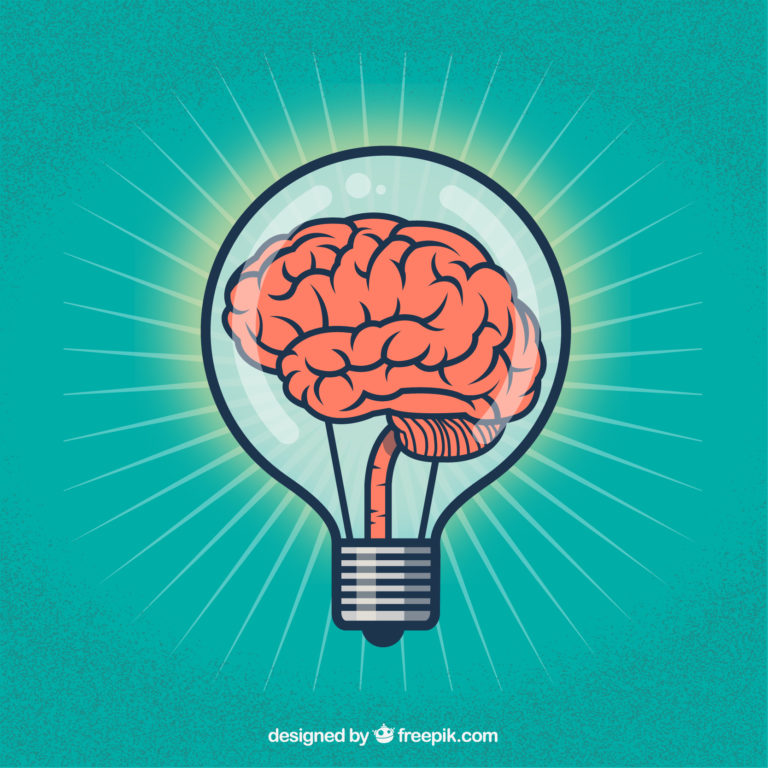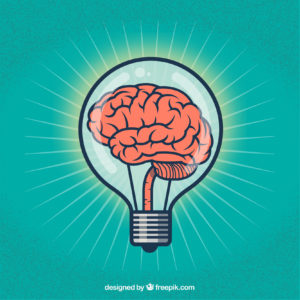 Depending on your age your cognitive skills decreases and there arises the risk of Dementia, Parkinson's and Alzheimer's disease. But taking black coffee in the morning develops your brain's functionality and help in lowering the risk of these diseases. The drink helps your brain in staying active and keeps the nerves active. According to a study it has been proven that if you consume black coffee daily, you can avoid the risk of Alzheimer's by 65 percent and Parkinson's by 60 percent.
2. Improves Physical Performance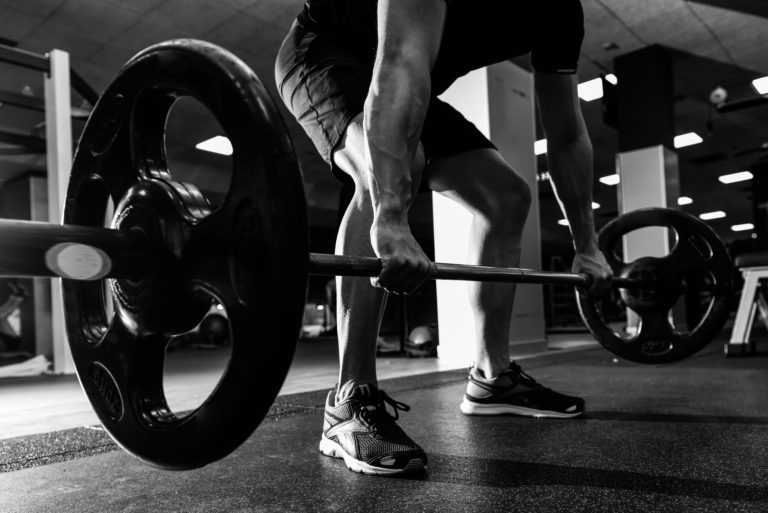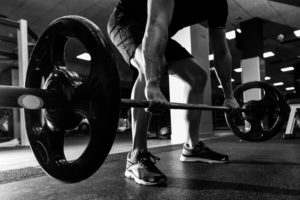 It is the biggest benefit every gym freak must know. Black coffee enhances the physical performance of your body while your workout session and thus you will be able to give your 100% in a workout. This is the reason why your gym trainer asks you to have black coffee before you come for a workout. It happens because black coffee increases Epinephrine (Adrenaline) levels in the blood, which prepares the body for intense physical exertion. It also reduces the stored body fat.
3. Good for Your Liver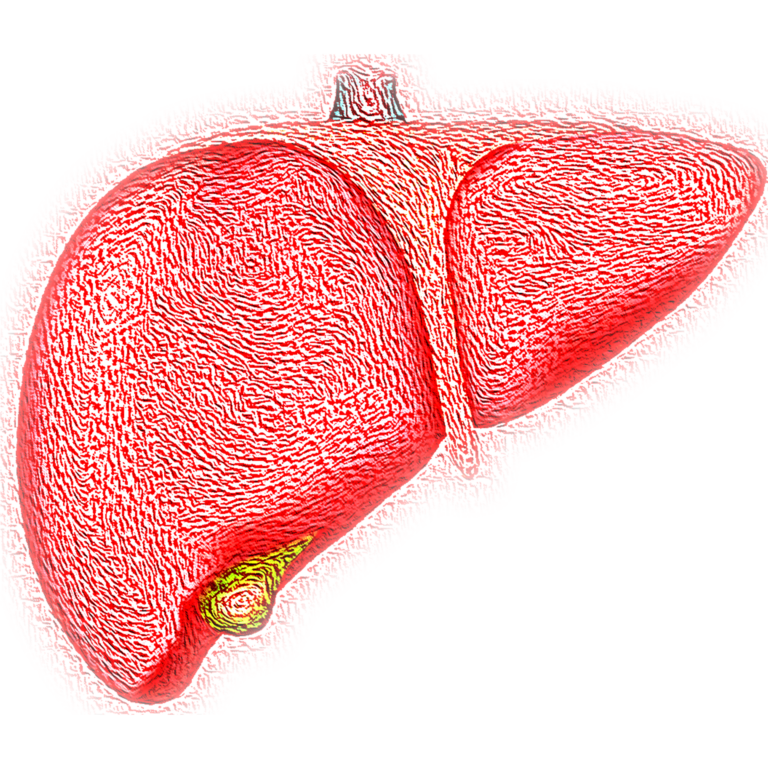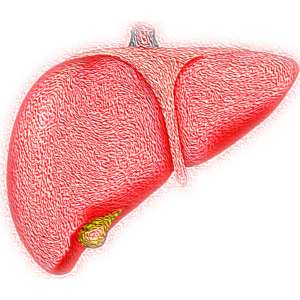 Your liver is one of the most important organs in your body. A lot of essential functions are performed by the liver. By taking black coffee you can avoid the chances of liver cancer, hepatitis, fatty liver disease, and alcoholic cirrhosis. Coffee helps by lowering the level of harmful liver enzymes in the blood. It's proven that if you drink 4 or more cups of black coffee every day, there will very low chances of getting any disease.
4. Cleanses Your Stomach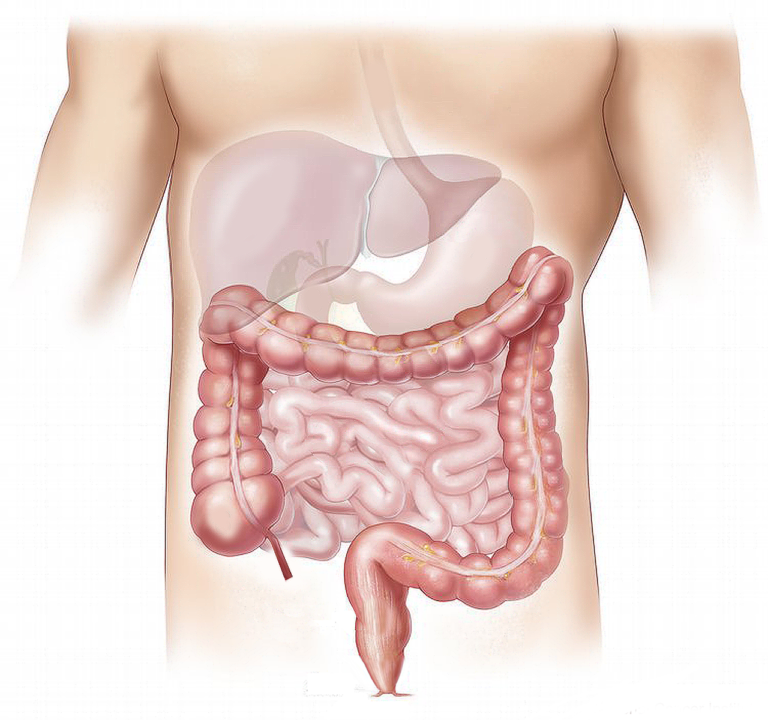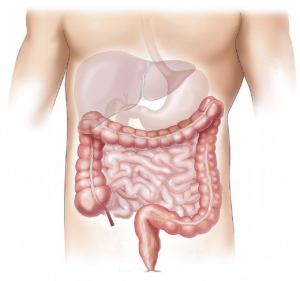 Coffee is a diuretic beverage, therefore by taking black coffee without sugar, you might urinate often. Thus, al the toxins and bacteria are flushed out of your body as urine.
5. Good for Weight Loss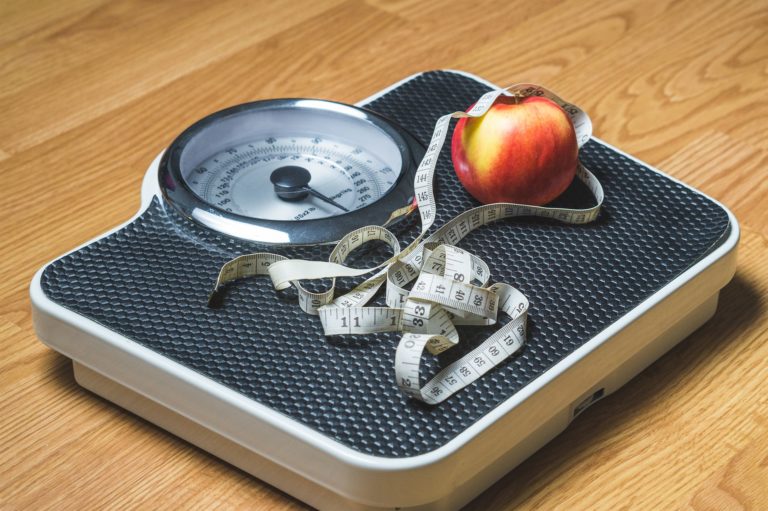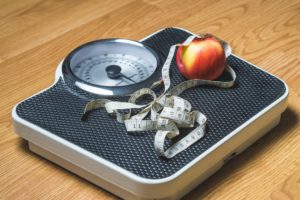 Black coffee helps your body to burn belly fat. Also, help you to do more work out if you take it before 30 min of workout. Boosts metabolism by approximately 50%. It also orders your nervous system which signals the body to break down the fat cells and use them as a source of energy as opposed to glycogen.
6. Good for Cardiovascular Health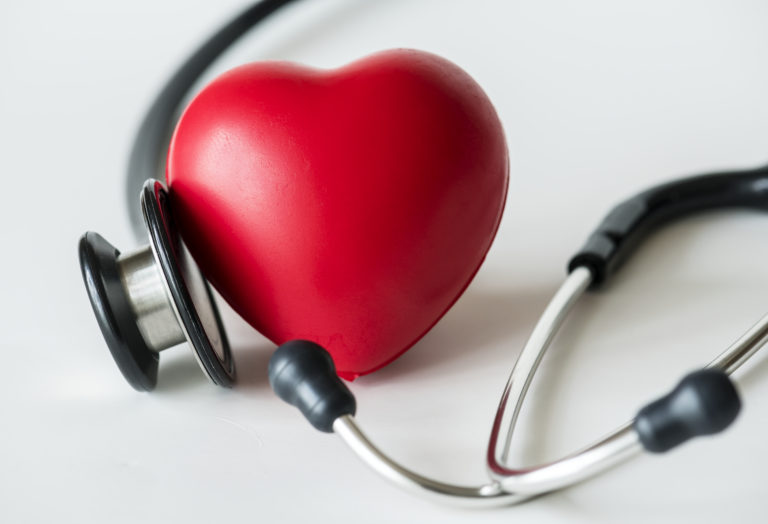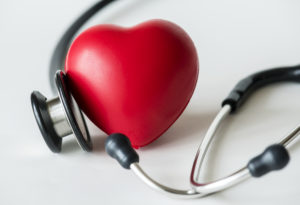 If you drink 1-2 cups of black coffee daily, you can avoid the risk of all kinds of cardiovascular diseases including stroke. It also reduces the inflammation level in the body.
7. Reduce Diabetes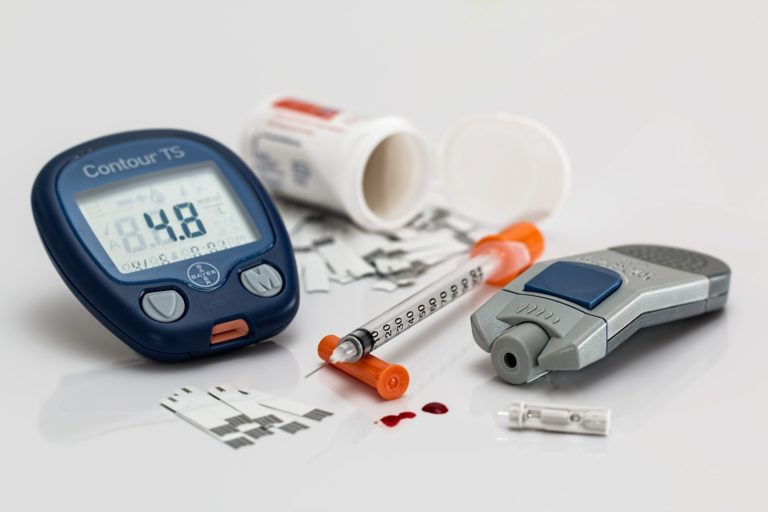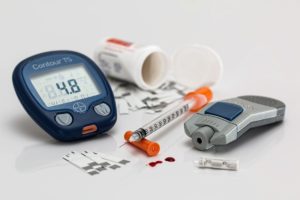 Diabetes is a very harmful disease as it leads to organ damage or heart-related diseases. People who drink coffee can control their diabetes by increasing insulin production. Both caffeinated and decaffeinated coffee help in the prevention of diabetes.
8. Reduces the Risk of Cancer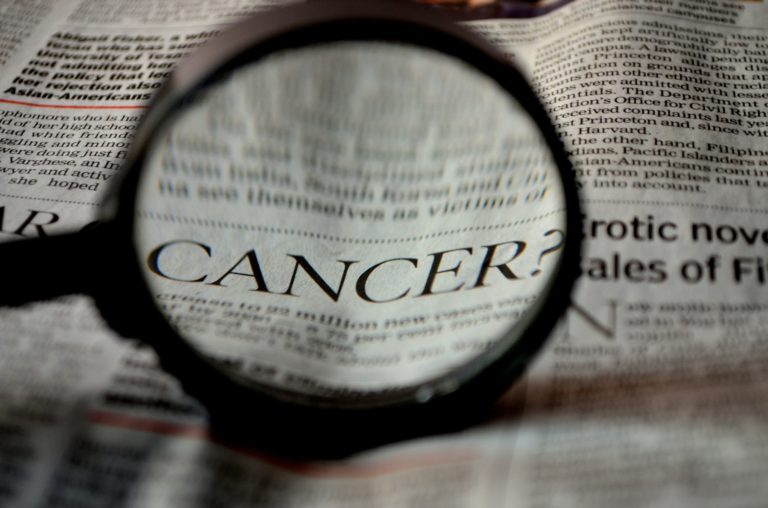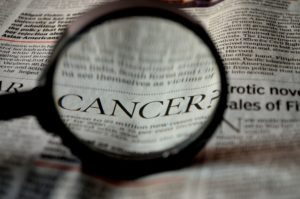 The risk of cancers like liver, breast, colon and rectal cancer can be prevented by taking black coffee on a daily basis. Coffee reduces inflammation which is one of the main reasons behind the development of a tumor.
9. Makes You Look Younger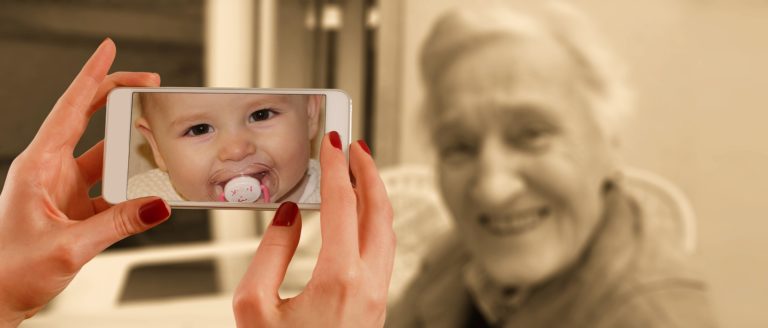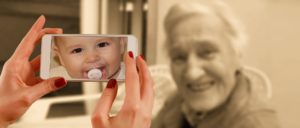 If you take black coffee without sugar, it helps in keeping your mind and body young. It also helps in preventing Parkinson's disease by boosting the dopamine levels in your body.
10. Makes You Happy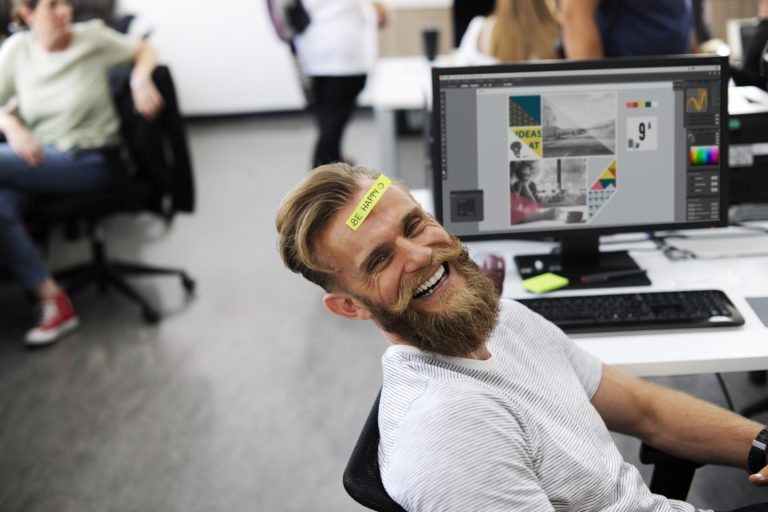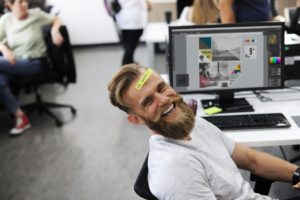 Black coffee refines your mood and mental feel. It helps you in coming out of depression. It is suggested that you must have 2 cups of black coffee every day to keep depression away from you.
The healthy method to prepare black coffee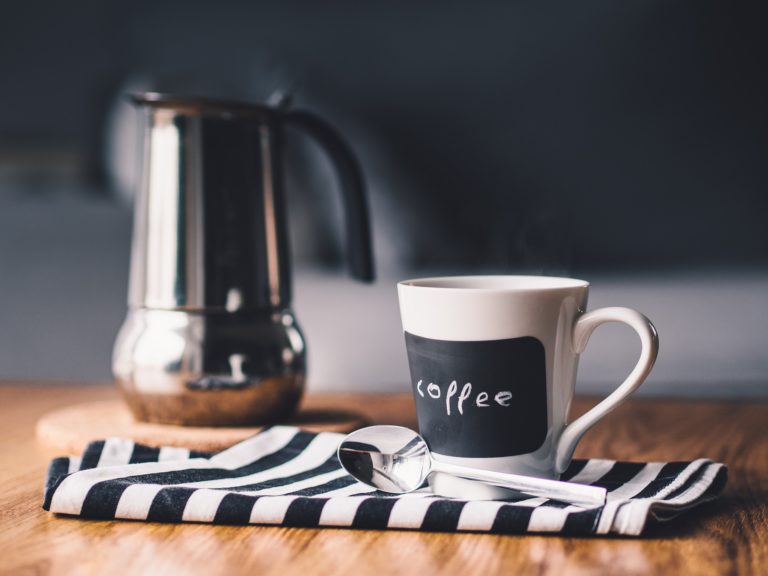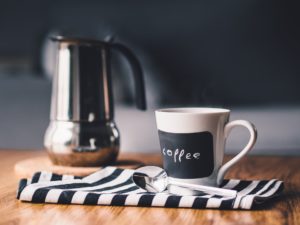 1. Take a cup of water and boil it.
2. Add a teaspoon of coffee powder to it. (don't add sugar or honey, if you make it healthy drink).
3. Let the water boil for 5 minutes.
4. Now strain it, cool it and drink it.
If you are a fan of black coffee and already taking, then that very nice but if you are not habitual of it. Start consuming black coffee from now. You will surely feel positive changes in your health.
Thanks for reading. In case you have some health benefits of coffee please share in the comment section. If you like this article, please do share it with your friends.
Top 10 Healthy Indian Breakfast Ideas to Start Your Day and Stay Fit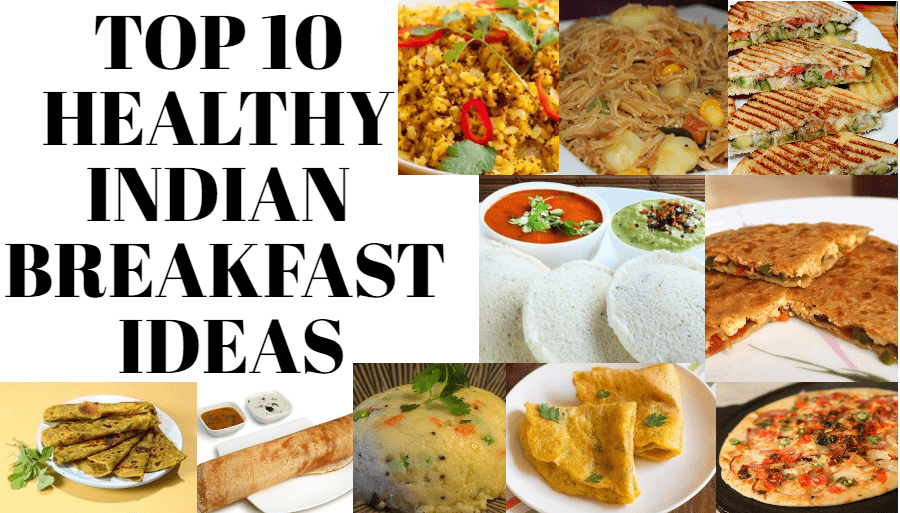 Hey Friends!
Welcome to LifestyleUnity.com!
We all agree to the fact that breakfast is suggested as the most important meal for one's body to receive the energy for the whole day. But we might not be aware of the fact that a bad breakfast can also ruin your day resulting with a bad health.
So even if you are in a hurry, make sure you have a healthy breakfast. So, please, its a request that to stay fit and fine, you should avoid taking anything you get in your way as your breakfast.
Indian breakfast is always recommended as the healthiest one to have in order to start your day nutritiously. They are easy to prepare and also easy to eat and digest. I have come up here with the top 10 healthy Indian dishes that will undoubtedly be the most favorite part of your breakfast menu list.
So here you are!
#1. Rava Upma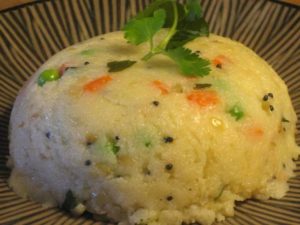 Upma also called as Uppumavu or Uppittu is actually a famous dish from South India. Upma is usually made of dry roasted semolina (rava or suji). Many kinds of vegetable can be used while preparing Upma. Now, this dish has got famous in every corner of India as well as in other countries. And, yes it is healthy and light.
Rava is nothing but a material collected by grinding the wheat.  A 100 gram of wheat rava includes approx. 71 grams of carbohydrates, 3 grams of fiber, one gram of fat, 12 grams of protein and some substance of calcium, iron, magnesium, phosphorous, potassium, sodium and zinc.
Rava upma is easily digestible and includes benefits for your heart, immunity power, kidneys, and bones.
#2. Poha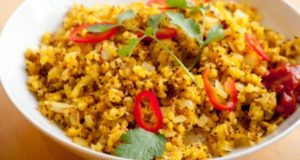 Poha is quite famous in every state of India as the best dish to have as a breakfast. It is made of beaten rice. The dish is not only healthy but also very tasty and it is liked by children also.
Another reason to have it in your breakfast is that you can prepare it in a very less time. Same as upma, you can make a variety of poha by adding different kinds of vegetables. The dish is rich in iron, carbohydrates etc.
#3. Idli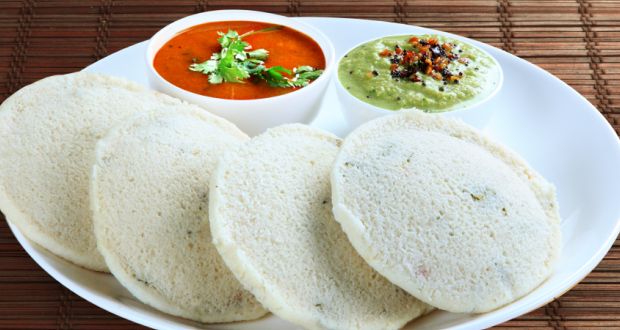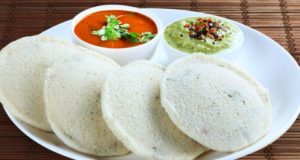 We all know that Idli is one of the famous dishes from South India. The dish is known for its health benefits. It is suggested to include Idli in your breakfast if you want to lose weight. You can also eat ildis for your evening snacks.
Let's talk about why the dish is useful for weight loss. The main reason is that Idlis are steamed and thus doesn't have fat and calories. The dish is made with Urad Dal and Raw Rice batter. The dish is very easy to digest and doctors suggest mothers use Idlis for feeding their babies.
Idlis are commonly enjoyed with sambar and coconut chutney. You can also make stuffed idli by using various kinds of stuff.
#4. Dosa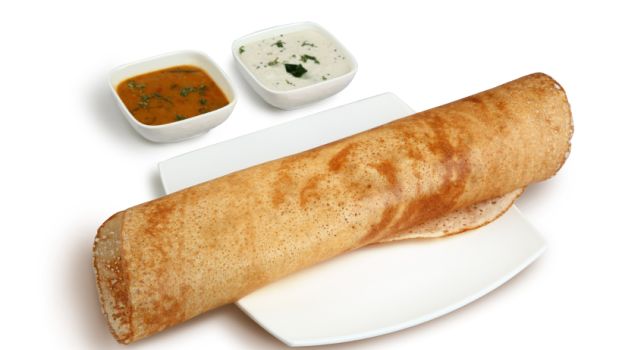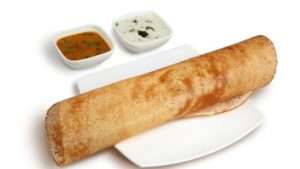 Dosa is also a South India dish as Idli. Dosa is also made with the same batter used for preparing idlis. But the batter for Dosa little thinner than that of idli. Some people also prepare dosas with an instant batter made with rava.
Dosa can also be considered as the healthiest fast food.
The dish is full of carbohydrates, iron, protein but lacks calories. It is good for your heart and good for diabetics too. There is a variety of recipes used to prepare dosa. You can make it plain and also make it by filling masala, also known as masala dosa. Same as idli, the dish is eaten with coconut chutney and sambar.
#5. Vegetable Sandwich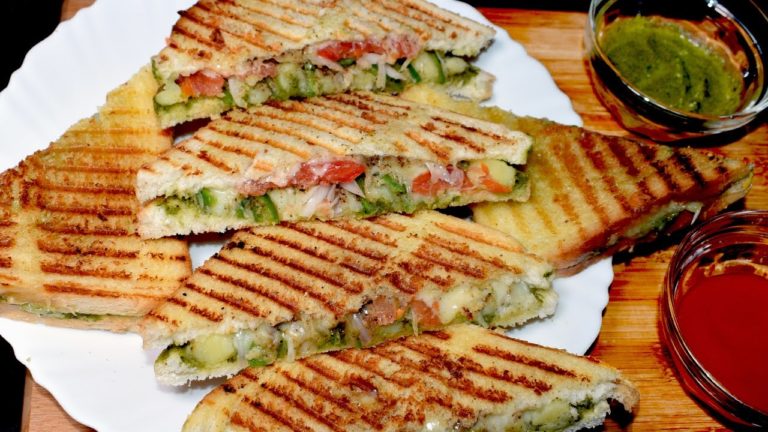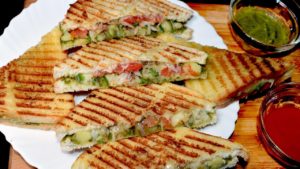 A perfect breakfast doesn't mean that you are not completely done with your hunger in order to have fewer calories. But you must take a diet is made is of healthy filling and is able to end up your hunger. To fulfill it you can have vegetable sandwiches as your breakfast. You can choose your own choice of vegetables to make the stuffing.
Usually, boiled potatoes with onion and green chilies are used as the tasty stuffing. To make it tastier you can use mayonnaise with the stuffing.
The dish contains plenty of vitamins, minerals based on the veggies you use. And, it is definitely a low calory diet.
#6. Paneer Paratha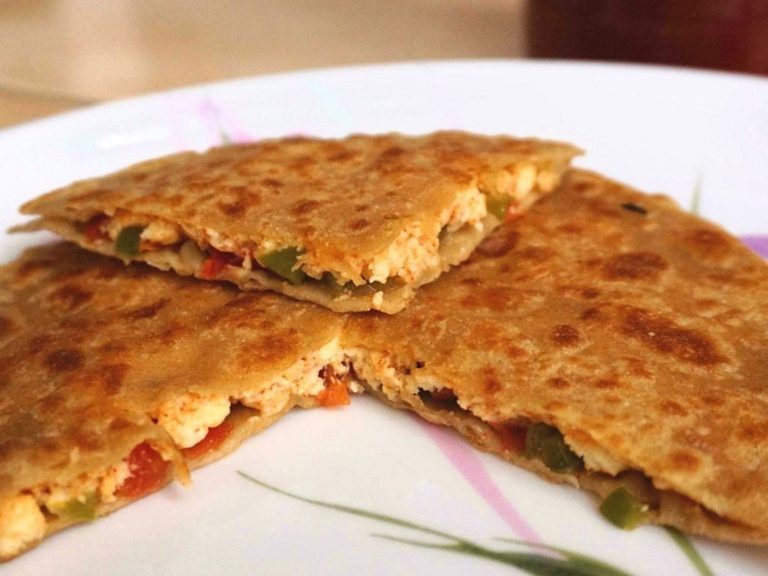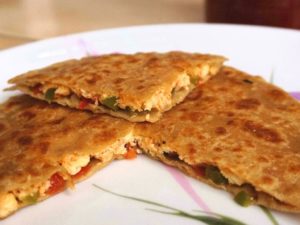 The moment we here paratha, we come with an image our mind is hot, buttery, tasty. Yes, that's correct. Parathas are balanced with carbohydrates and proteins. Simple parathas are made using the whole wheat dough. Different kinds of stuffing can be used as a filling in parathas like potato, methi, paneer, radish etc. But Paneer Paratha and Methi Parathas are considered as the healthiest ones.
Paneer is tasty as well have high nutritive value. Paneer is rich in calcium and protein and helps in many of the body functions. Paneer is also helpful in maintaining your teeth and provides energy to your body. Therefore, you must add panner in your diet and it is a good idea to prepare parathas with the stuffing of paneer.
#7. Methi Paratha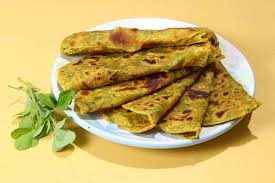 Methi paratha is really healthy and tasty too. Methi is known as fenugreek leaves. It has a lot of health benefits and the best way to have it in your diet is to make parathas with it.
Fenugreek leaves are chopped and added to wheat flour to prepare a dough. Then make parathas using butter. These parathas can be enjoyed hot as well as cold.
#8. Moong Daal Cheela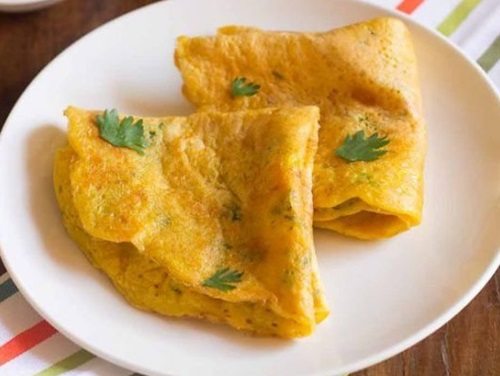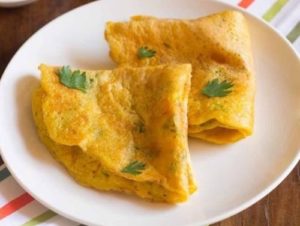 Cheelas are usually made of besan (gram flour) but if you want to make it nutritious, you can replace gram flour with moong dal. It is much lighter than besan cheela.
Make the batter with onion, green chilly and other spices that you like. Have it hot with pudina or dhaniya chutney. If we talk about the nutrition facts of Monng dal cheela, it is full of protein.
#9. Namkeen Seviyan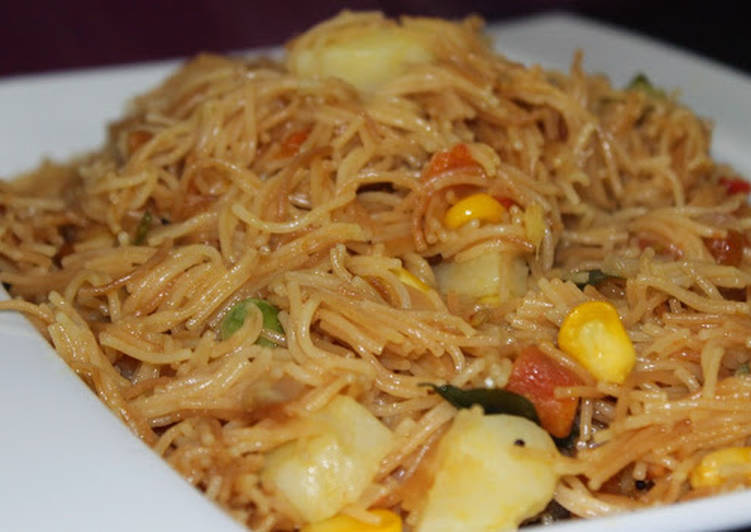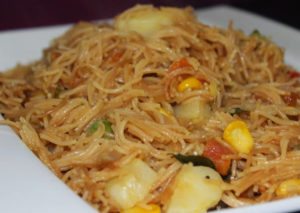 Namkeen Seviyan or Bambino vermicelli upma is an amazing dish to have in your breakfast. The dish is loved because it tastes like noodles. It is undoubtedly a good refreshment for you.
It is very easy to prepare and easy to digest.
#10. Uttapam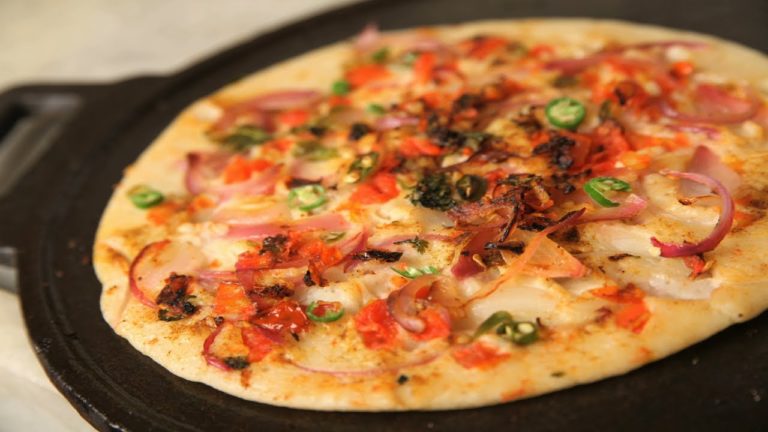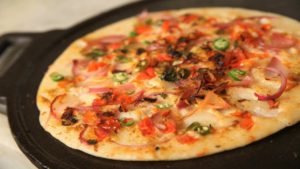 Uttapam is also a South Indian dish and now it is liked everywhere in India. Uttapam is made of the batter used for Dosa. While making uttapam vegetables like onion, green chilly, capsicum, carrot, potato etc.
Plain uttapam has fewer calories than the stuffed Uttapam. As uttapam is cooked with a large amount of oil, to make it healthy, you can use olive oil.
These Indian vegetarian dishes are not only healthy but also tasty. You must have these dishes as your breakfast menu to have a balanced diet and healthy body.
Try all these dishes and tell me which was your favorite. If there is any kind of suggestion, please let me know in the comments.
Be Healthy…Be Wonderful…
Thank you for reading!