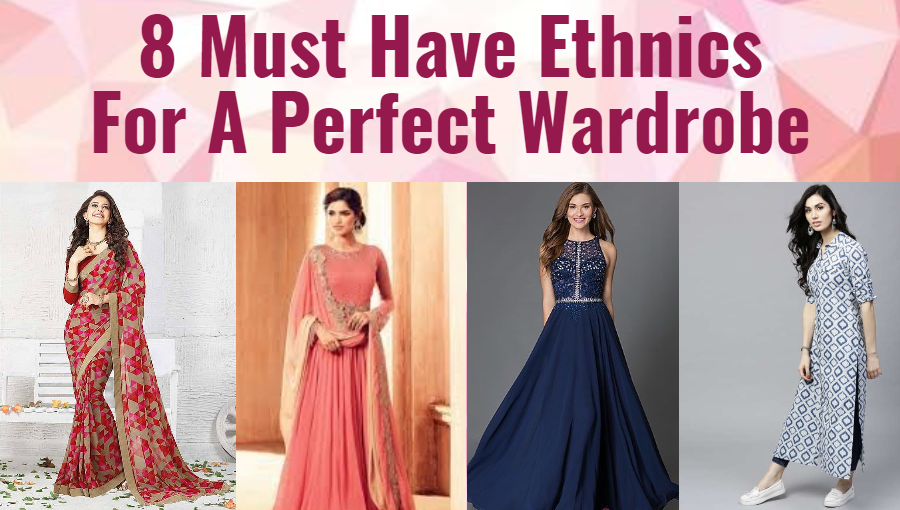 Long ago India ethnic was not so cool to be called a fashion but now if you think so, you are wrong. Ethnic and Indian Wear are rocking the fashion world nowadays. It has become a trend in the market. They have started making appearances in top fashion shows and ramp walks. So, our Desi Look is now the Sexiest Look. So why are still lacking behind? Confused about what are the trends in ethnic wear? If yes, there I am with a list of 10 essential ethnics that a girl should maintain in her wardrobe collection.
Here we go!
1. Saree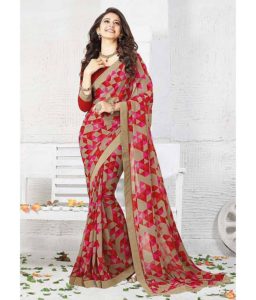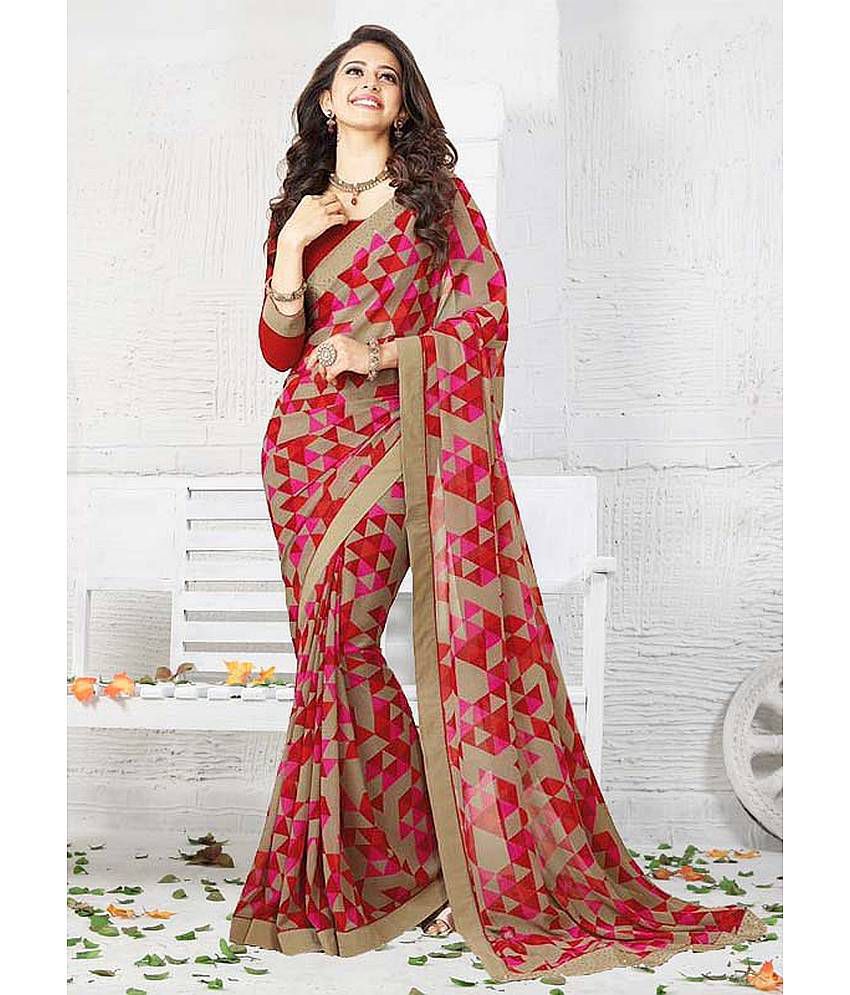 We might have a lot of options for ethnic wear but nothing can beat the elegance of a saree. Saree is a statement of grace and charm for Indian women for a long time. It's now becoming a trend. Celebrities like Rekha, Vidhya, Deepika, Kareena, Rani etc. have made it their fashion statement. Even if you are f of western dresses, you must keep sarees as a part of your wardrobe. You may need it on special occasions. You will undoubtedly look beautiful than anyone else.
2. Lehengas with Choli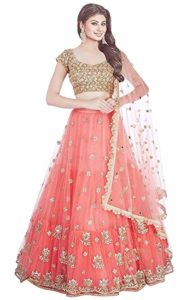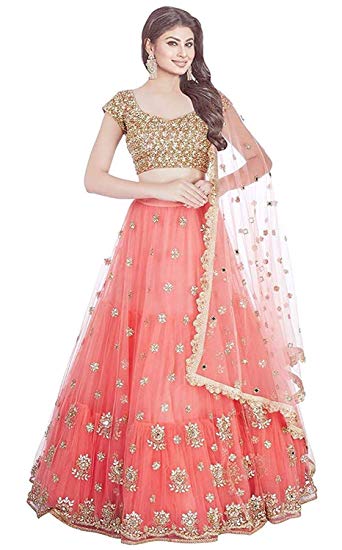 After saree here comes the second most popular ethnic wear that is lehenga-choli. Lehengas are hot every time. That's why on wedding day Indian Brides chooses lehenga as their preeminent dress. The craze for lehengas has not got down. Be it a festival or a marriage function you can't resist yourself wearing lehenga. So it is a must have ethnic for sure.
3. Anarkali Suits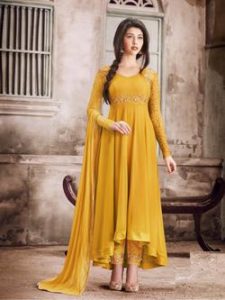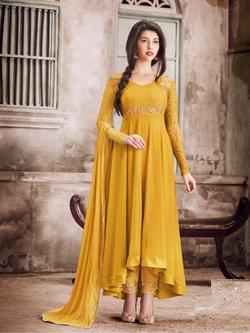 Your wardrobe cannot become a perfect one if you don't own an Anarkali suit. They are my favorite. Anarkali is full of rich India tradition and gives you a graceful look. This attire is suitable for all body types and ages. You can wear them on any occasion you like. They are just perfect for everything and every time. So, it's time to go and have one for your wardrobe.
4. Patiala Suits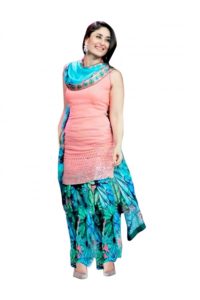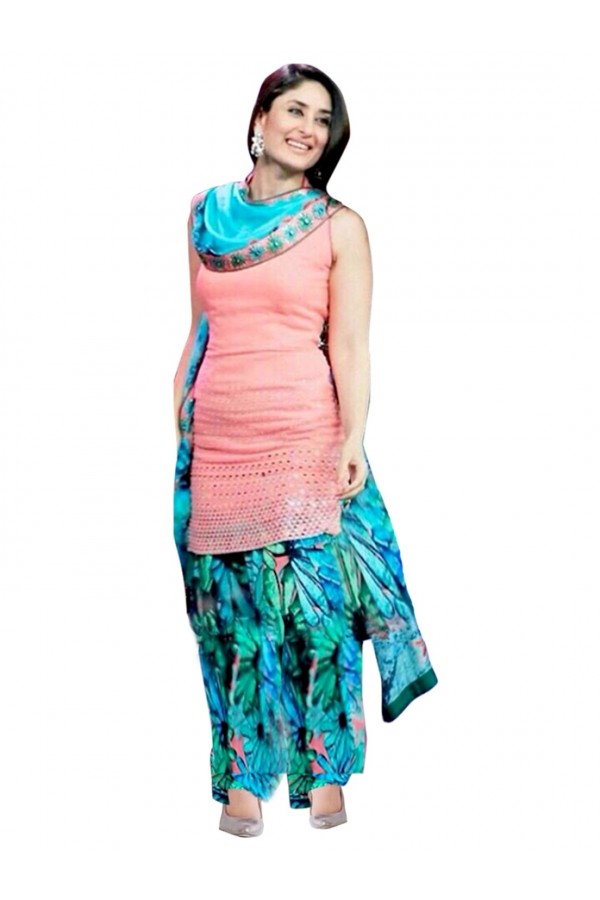 You might remember Kareena Kapoor's look in Jab We Meta and I am sure we all have fallen for that. Patiala suits give you a carefree and comfortable look. From the office to a wedding, you can wear it anywhere, anytime and rock the world. Patiala suits look more elegant on taller women. They are evergreen and just pretty awesome to be in your wardrobe collection list.
5. Kurtis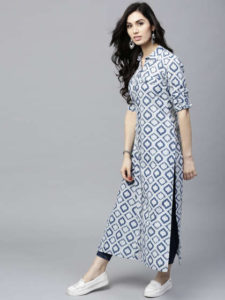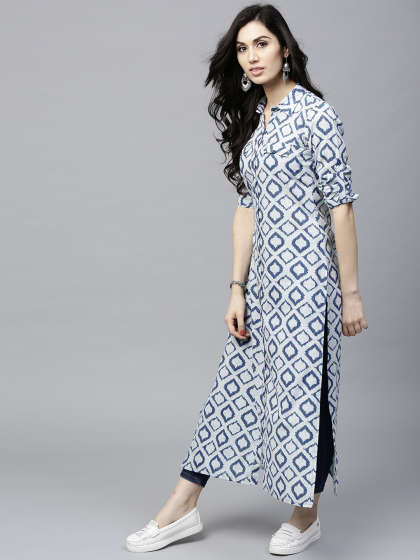 Kurtis never goes out of fashion. If you buy a few kurtis, you are sorted for a long time dressing schedule. All you need to set them with jeans, pants, and legging as per your mood and choices. Kurtis are loved to be worn in office as they are comfortable, versatile and elegant obviously. Kurtis are well suited for women of all ages and girls with any body type. Now you can have ample of designs and trends in Kurtis online and offline. Go on and buy Kurtis that suits you the best.
6. Maxi Skirts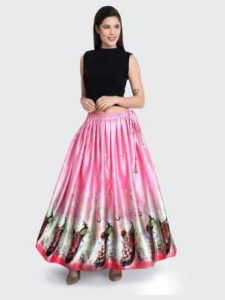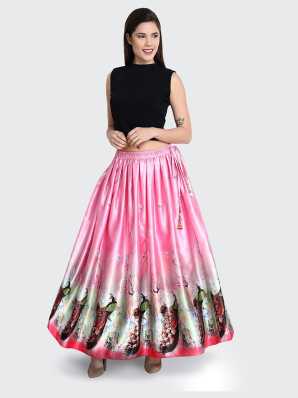 If we look upon recent trends, maxi skirts are on fire now. Gone are the days, girls used to rock with miniskirts and all. This summer, go rock with maxi skirts on the floor. They are comfortable as well as effortlessly stylish. You can partner them with long Kurtis or crop top as the occasion you are in.
7. Palazzo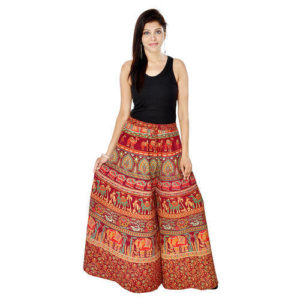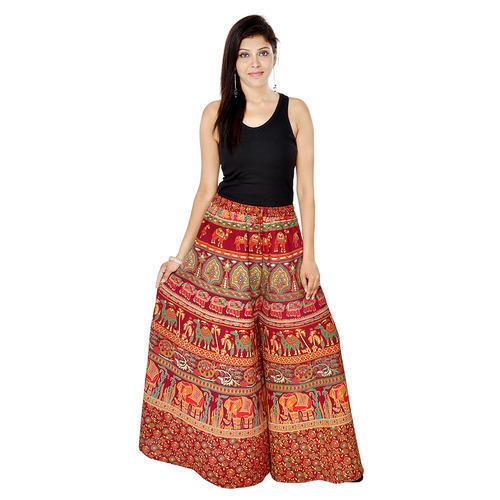 Palazzos are my all-time favorite and personally thankful for this trend. It comforts me every time I wear it. And it the best I could wear in my office. Gone are the days when we had to survive on leggings and salwar. If you want to look stylish in ethnic, palazzos are the best option for you. You can them with everything, be it crop top, t-shirts, top, long or short kurti.
8. Floor Length Gowns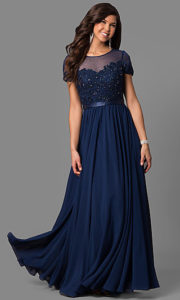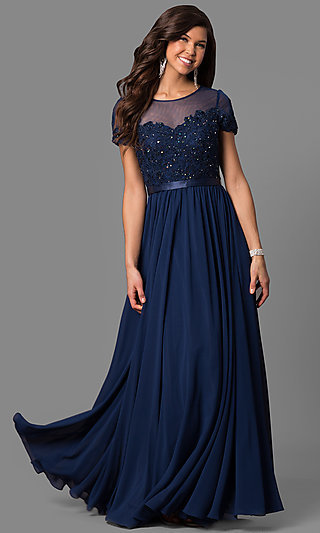 If can be considered as an upgraded version of Anarkali suits. Floor length dresses are now in trends and loved by everyone. They are feminine beauty and give a gorgeous and rich look for your parties. As Anarkali, they look killer on tall women. Make sure you wear them with beautiful heels.
Now, you know all about ethnic dresses that you must have for your wardrobe, it's time for you to go and give a look on shopping. All the best and happy shopping.