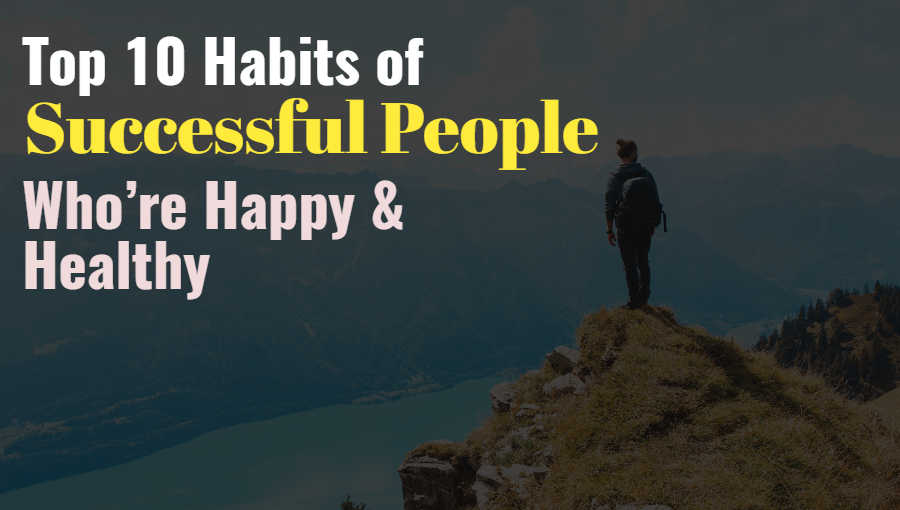 Hey folks!
What do you think about being successful? Is it luck or outcome of certain habits?
Being lucky is secondary, to become successful you have to follow some habits quite consistently. Habits are nothing but some behaviour patterns that affect your efforts towards achieving your goal.
People who are highly successful in life are because they practice some good daily habits of successful people regularly which other people don't. So, if habits play that much important role in becoming successful, then why not we should adopt all these good habits of successful people and list ourselves among them. Now you might be thinking that what are the habits of successful people?
So, here we go with the list of the top 10 common habits of successful people.
1. Start Your Day Early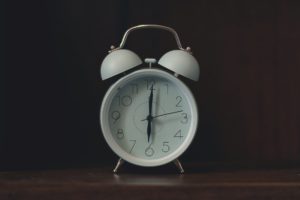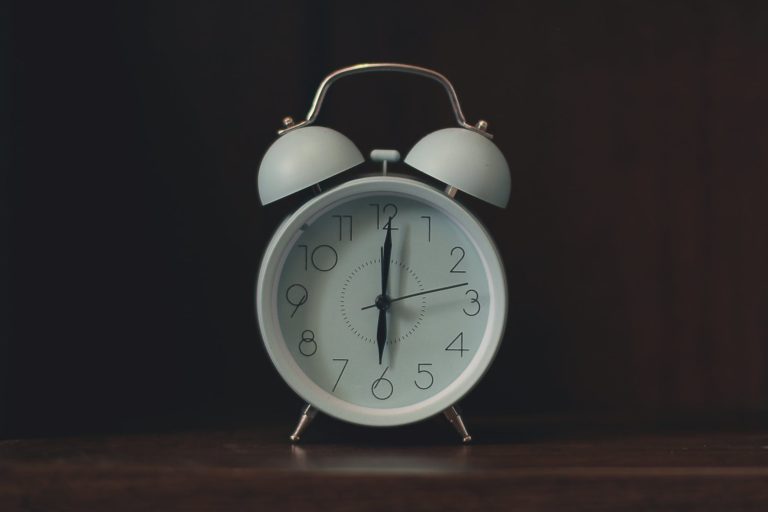 Let me be honest! Getting up early in the morning is not that easy especially when it's still dark. But the fact is "If you win the morning, you win the day." Yes, its a proven fact. Waking up early has a lengthy list of benefits but the most important is that you get enough time to get our work done.
Adapting the morning habits of successful people will help you save time for important work and also keeps you healthy as you will be able to stick to a healthy diet plan.
2. Burn Some Fat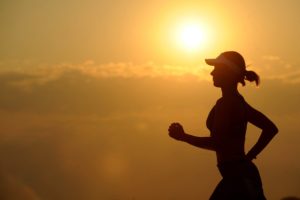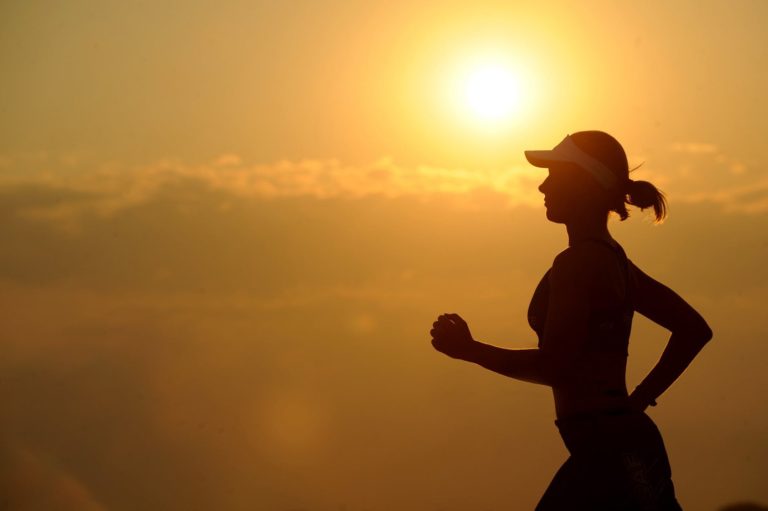 You know what the second one of the most common daily habits of successful people? They all work out! No, not just to get a six-pack body, also for healthy organs and mental capability.
Working hard and working out go hand-in-hand. To become successful, you have to be physically and mentally fit and that'll only be possible if you work hard and work out regularly without any excuse. Working out regularly helps you set a daily schedule. It will help you build your brain and avoid bad habits.
3. Never Skip Breakfast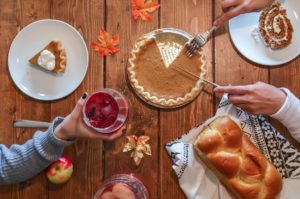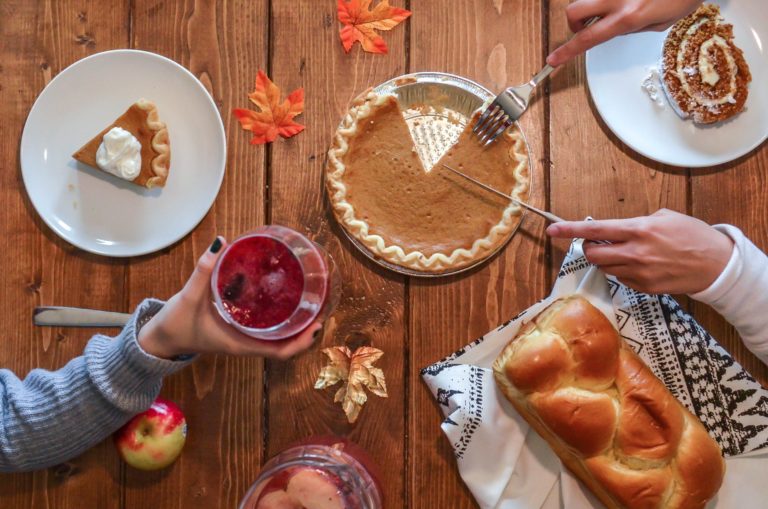 Research shows that having breakfast is in the top list of healthy habits of successful people and skipping breakfast or having unhealthy food in your breakfast increase your health risk and make your more sluggish & mentally weak.
Your food intake directly affects the structure and function of your brain, mood, health and ultimately the efforts you make to become successful.
4. Get in Healthy Talk with Family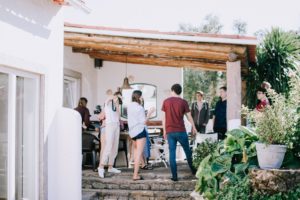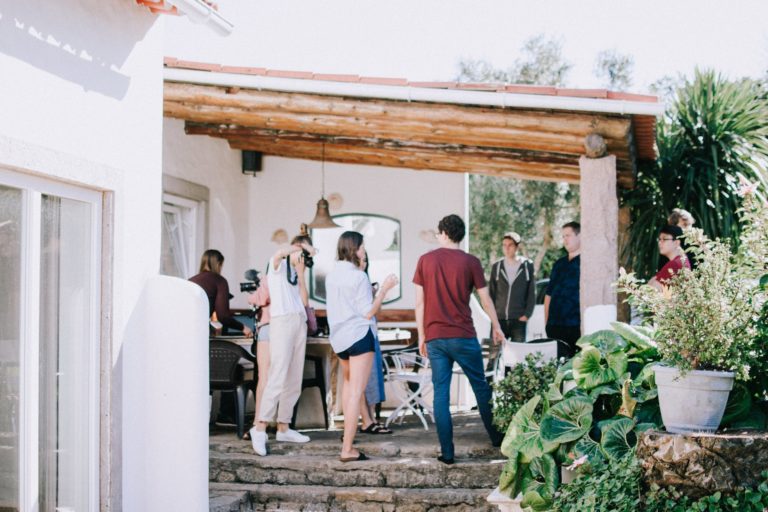 If you think that you don't have time for your family because you want to successful, then you are doing it totally wrong. The main element of being successful is being happy and you can't be happy if you don't spend time with your loved ones. Getting in a healthy talk with your family is one of the most important personal habits of successful people.
5. Take Care of Your Health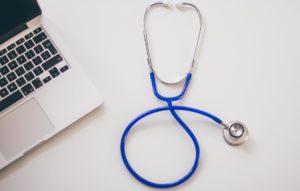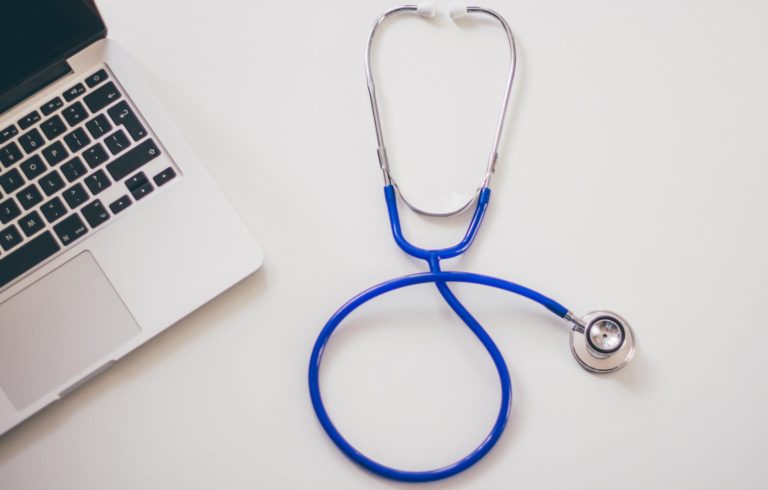 No matter who you are, what your goal is and how you define success, one thing holds true is that good health is one of the effective habits of successful people.
Its psychologically proven that if we are not as healthy as we can be, it's hard to push ahead and maintain a sense of fulfillment from life. To achieve success in life you have to care for your physical as well as mental health.
6. Never Procrastinate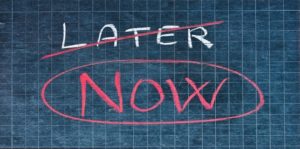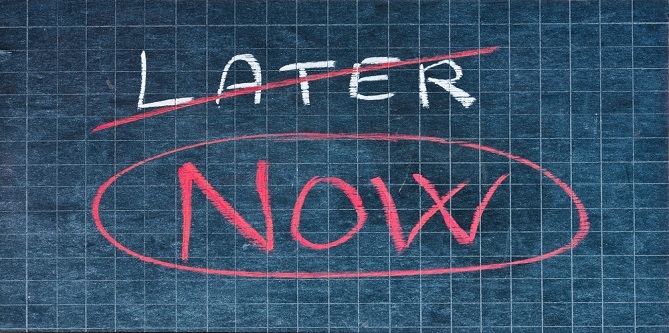 Do you know what's procrastination? "Oh look! That's the new series on Netflix, let me watch this today and I'll complete my task after that". Yes! This is procrastination. No, I'm not saying that watching movies is something related to failure but avoiding your important work to watch a movie or enjoy sleep is something that takes you towards failure. If we talk about the common habits of successful people, procrastination has no place, so leave it as soon as possible.
7. Set High Self Standard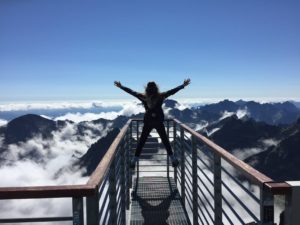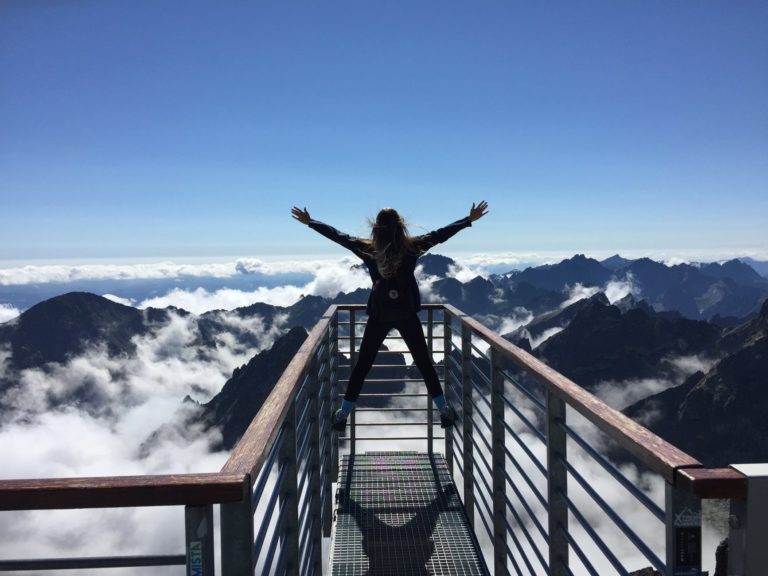 Setting high standards for yourself is also one of the most effective habits of successful people. Your life follows the reflection of the standards you hold—both for yourself and for others. Everything in your life including your profession, finances, appearance, relationships, etc. depends on the standards you set for yourself, so you should set them high!
8. Give Time to Reading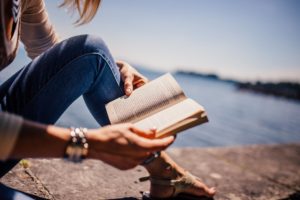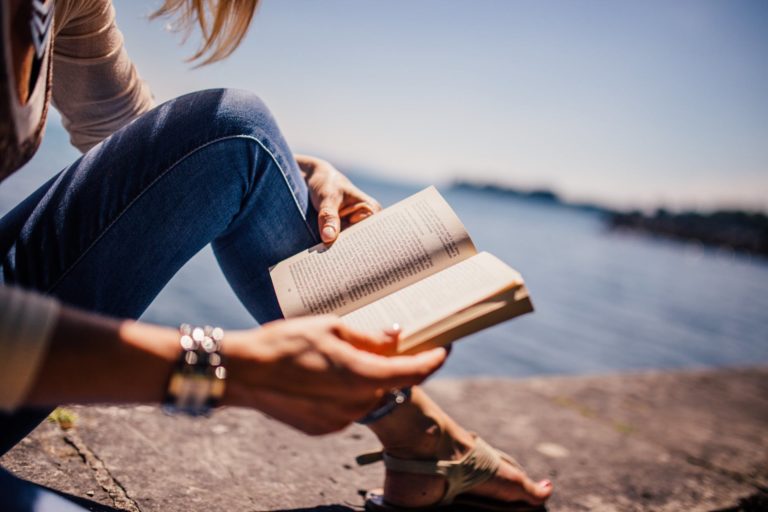 Reading is considered one of the important habits of successful people as it helps them learning something new. Reading habits help you focus on our important tasks for a long time as it increases your concentration power. Reading helps you to spend time wisely and you can see improvement in your writing and speaking skills.
9. Take Sufficient Sleep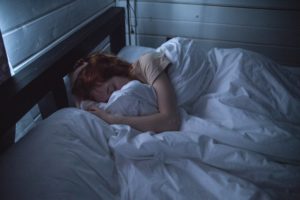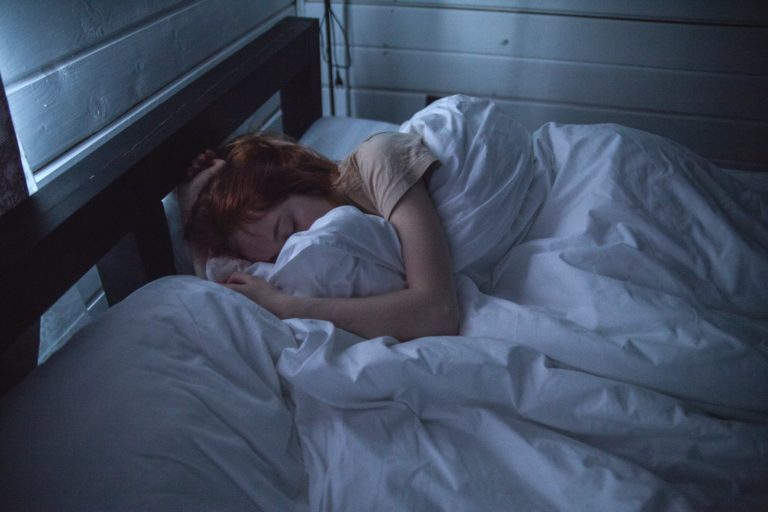 Let me tell you an interesting fact that sleeping comes under one of the healthy habits of successful people. You know why? Just because proper sleep helps people grow and learn properly. It's proven that a lack of sleep reduces attention and motivation making it harder to acquire new information. Thus make you decrease your ability to recall things later on. So, taking proper sleep is a must.
10. Find More Income Streams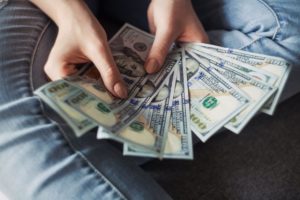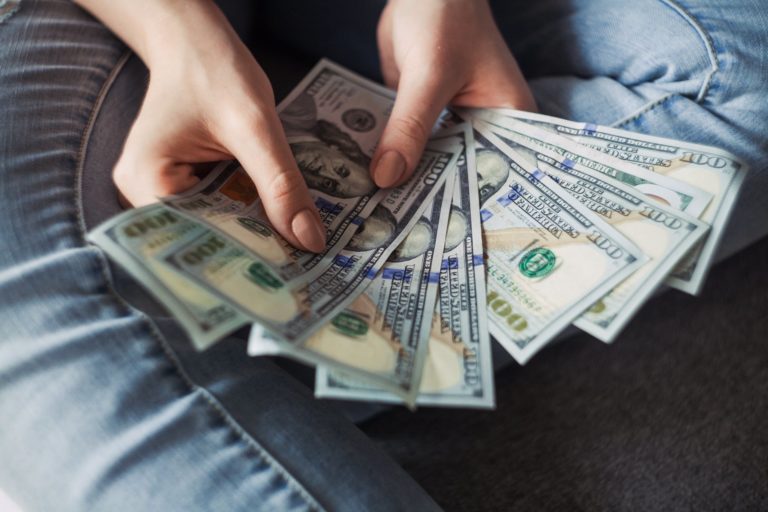 You agree or but it's a fact that you cannot become wealthy and successful on one income stream. So if you really want to get rich, you have to make multiple income streams. It's the most important habit of successful people that they don't just rely on a single income. So, make it clear in your mind, more income means more money! Do your best for it.
Bottom Line
Successful tend to habits more of those habits that keep them fit, motivated and stress-free. So you have to follow them too in your daily life and you will see the improvement in your life day by day.
Thanks readers for your valuable time. If you like the post, please let me know in the comment section below and share it more and more. Also, post your suggestions to become successful.