Kanye West's Twitter account has been locked as well, just one day after Instagram suspended the rapper's Instagram account for violating their terms of service. The rapper, who has been attacking social media for the past few months, switched to Twitter on Friday, Oct. 7.
Initially, his return to Twitter was hailed by Elon Musk, who is in the process of buying Twitter, but by Sunday, his account had been locked because of what many have called a racist or antisemitic tweet on his account.
Due To A Violation Of Twitter's Policies, The Account Has Been Locked
A spokesperson said, "As a result of a violation of Twitter's policies, the account has been locked." This follows West tweeting comments over the weekend that were called out as anti-Semitic. In the tweet in question, which was since removed, the text read, "I'm a bit sleepy tonight, but when I wake up, I'm going death con 3 On JEWISH PEOPLE. The funny thing is I can't be Anti-Semitic because black people are Jews. But you guys have toyed with me and tried to blackball anyone who opposes your plan."
Before his Instagram account was suspended, West posted similar messages on his account. As The Hollywood Reporter reports, a representative for Meta confirmed that, in response to the rapper's claim, the rapper's content was deleted, as well as a restriction placed on the rapper's account for an undetermined amount of time. However, what type of content was removed or the reasons for the removal were not disclosed.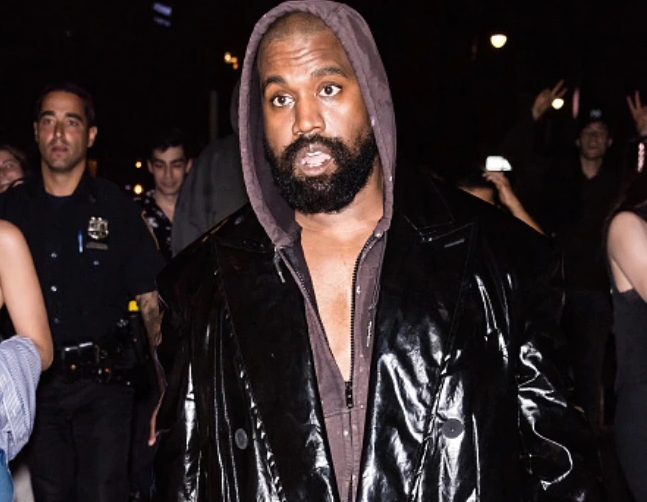 American Jewish Committee's Instagram Video Compilation Shows West's Rants
The American Jewish Committee shared a video compilation of West's rants on Instagram on Saturday, along with information explaining why the general public should not take his words and posts lightly. In the blog post, the AJC stated, "Kanye West's week has consisted of Incoherent rants laden with racist and anti-Semitic undertones made on the country's top cable news program. In addition, anti-Jewish posts were shared with his 18 million followers on Instagram. These posts are dangerous.".
This suspension comes after West has spent most of the past week launching accusations and digs at various people on his Instagram account, including his ex Kim Kardashian, his former sister-in-law Khloé Kardashian, fashion editor Gabriella Karefa-Johnson, and model Gigi Hadid.