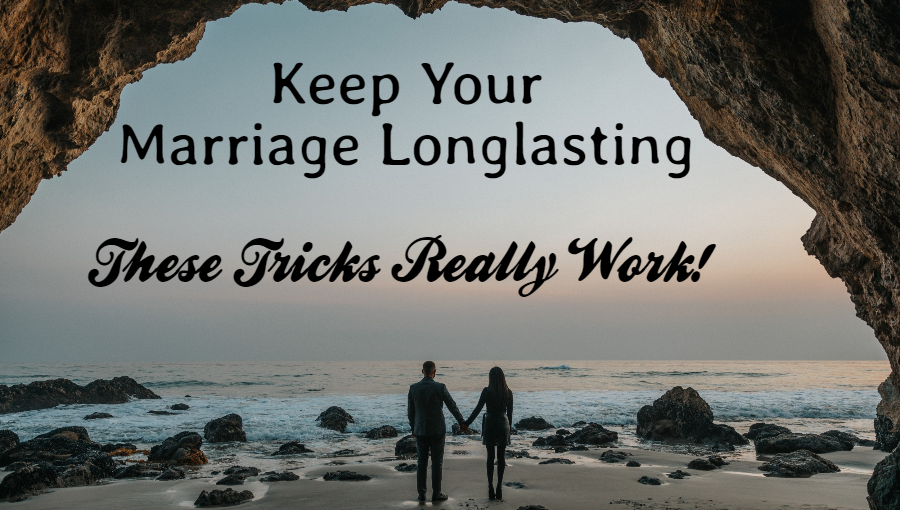 Marriage is what we two and our family desire the most. It's the most awaited and wonderful moment in one's life. The ceremony is not the end of your marriage. It was just the first step you have put forward towards the biggest decision of your life. Doesn't matter how big and expensive your marriage ceremony, what matters is how long you were able to take your relationship. And it depends on a lot of small things like your maturity level, laughs, sharing, respect, love and the most important better understanding of each other space & mood.
Actually, there are no rules and tricks for a healthy and successful relationship but here we go with a few small habits and behavior that will surely help you save and maintain your beautiful relationship.
Equality
The most important factor that will work like magic. You two are same. The difference is with your biological features, not with your mind, abilities, talents, and love. You might have different taste and preferences which you need to accept and go on if there is nothing wrong with that.
Help each other in work. Never consider anyone of you inferior to the other. God made all of us the same. It's all about our mindset.
You Are One
You both might be two personalities, but the relationship had already made you one. You must act as one. Every little decision of lives must be taken with each other's presence. It will help you avoid hatred between and misconception between two of you. You have to plan your future by considering each other's wish whether it's about traveling, buying a home or having children.
No Secrets
This is one of the most common elements that break relations. You should avoid it at any cost. Be true to each starting from day one. Share whatever comes in your mind. And if your partner shared something that makes you angry, you should take it calmly as they have at least made a big step to share the thing with you. There should not be any space for lies.
Work out
It is very important to be active after marriage. If your thing you are married now, and you don't make out for the gym or work out, you are absolutely wrong. Exercise becomes most import after marriage because having good physic and mind is never out of fashion. If you want to add crisp in your relation, work out together, it will make you happy and satisfied.
Fun and Humor
Come out with some fun in your life. Don't ever make your relationship serious. If your humorous, I bet your partner will never get bored from you and will love to be with you forever. It makes your presence in their life very important.
Care and Respect
It's a fact that as you expect extreme care and respect from your partner, the same expectation is awaited from your side too. So, maintain the balance. If you will show them respect and care, you will also get the same from the other.
Although every couple's relationship is dynamic, these characteristics are involved in each of them. Follow them and keep the never-ending spark in your relationship. All the best! Keep loving each other.