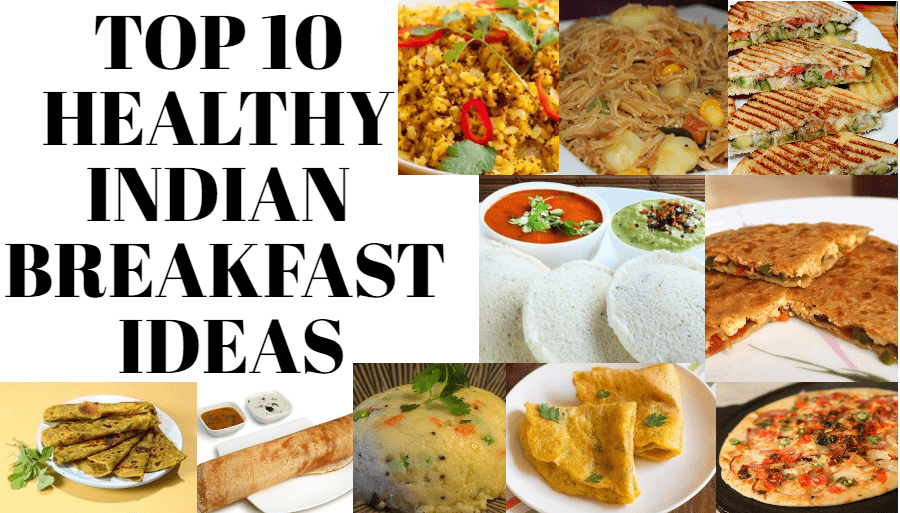 Hey Friends!
Welcome to LifestyleUnity.com!
We all agree to the fact that breakfast is suggested as the most important meal for one's body to receive the energy for the whole day. But we might not be aware of the fact that a bad breakfast can also ruin your day resulting with a bad health.
So even if you are in a hurry, make sure you have a healthy breakfast. So, please, its a request that to stay fit and fine, you should avoid taking anything you get in your way as your breakfast.
Indian breakfast is always recommended as the healthiest one to have in order to start your day nutritiously. They are easy to prepare and also easy to eat and digest. I have come up here with the top 10 healthy Indian dishes that will undoubtedly be the most favorite part of your breakfast menu list.
So here you are!
#1. Rava Upma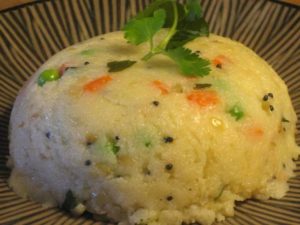 Upma also called as Uppumavu or Uppittu is actually a famous dish from South India. Upma is usually made of dry roasted semolina (rava or suji). Many kinds of vegetable can be used while preparing Upma. Now, this dish has got famous in every corner of India as well as in other countries. And, yes it is healthy and light.
Rava is nothing but a material collected by grinding the wheat.  A 100 gram of wheat rava includes approx. 71 grams of carbohydrates, 3 grams of fiber, one gram of fat, 12 grams of protein and some substance of calcium, iron, magnesium, phosphorous, potassium, sodium and zinc.
Rava upma is easily digestible and includes benefits for your heart, immunity power, kidneys, and bones.
#2. Poha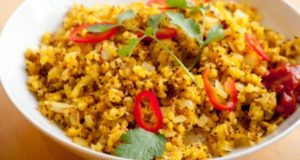 Poha is quite famous in every state of India as the best dish to have as a breakfast. It is made of beaten rice. The dish is not only healthy but also very tasty and it is liked by children also.
Another reason to have it in your breakfast is that you can prepare it in a very less time. Same as upma, you can make a variety of poha by adding different kinds of vegetables. The dish is rich in iron, carbohydrates etc.
#3. Idli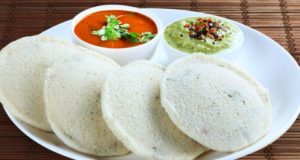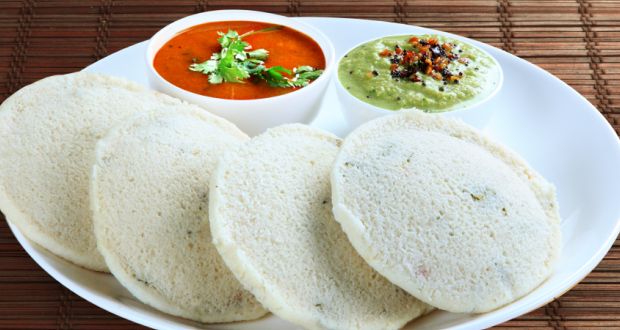 We all know that Idli is one of the famous dishes from South India. The dish is known for its health benefits. It is suggested to include Idli in your breakfast if you want to lose weight. You can also eat ildis for your evening snacks.
Let's talk about why the dish is useful for weight loss. The main reason is that Idlis are steamed and thus doesn't have fat and calories. The dish is made with Urad Dal and Raw Rice batter. The dish is very easy to digest and doctors suggest mothers use Idlis for feeding their babies.
Idlis are commonly enjoyed with sambar and coconut chutney. You can also make stuffed idli by using various kinds of stuff.
#4. Dosa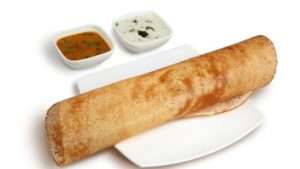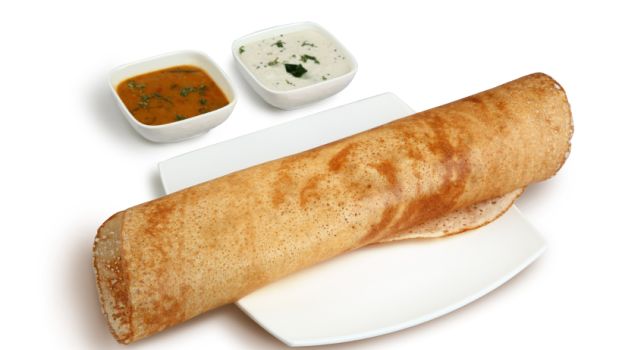 Dosa is also a South India dish as Idli. Dosa is also made with the same batter used for preparing idlis. But the batter for Dosa little thinner than that of idli. Some people also prepare dosas with an instant batter made with rava.
Dosa can also be considered as the healthiest fast food.
The dish is full of carbohydrates, iron, protein but lacks calories. It is good for your heart and good for diabetics too. There is a variety of recipes used to prepare dosa. You can make it plain and also make it by filling masala, also known as masala dosa. Same as idli, the dish is eaten with coconut chutney and sambar.
#5. Vegetable Sandwich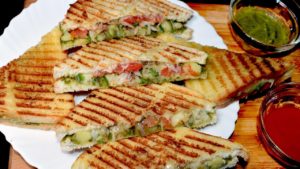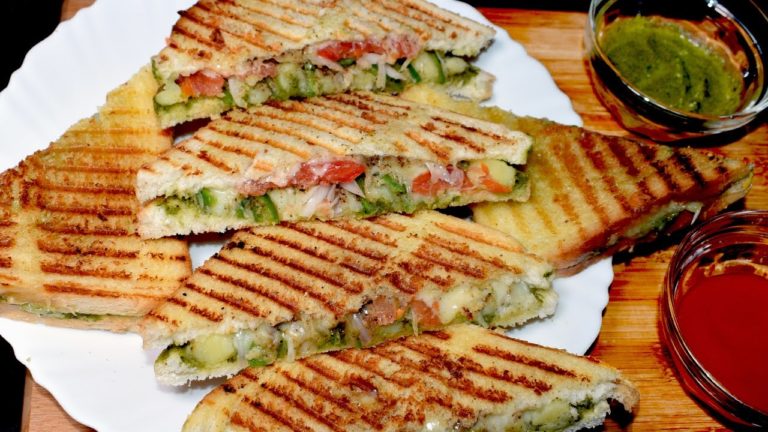 A perfect breakfast doesn't mean that you are not completely done with your hunger in order to have fewer calories. But you must take a diet is made is of healthy filling and is able to end up your hunger. To fulfill it you can have vegetable sandwiches as your breakfast. You can choose your own choice of vegetables to make the stuffing.
Usually, boiled potatoes with onion and green chilies are used as the tasty stuffing. To make it tastier you can use mayonnaise with the stuffing.
The dish contains plenty of vitamins, minerals based on the veggies you use. And, it is definitely a low calory diet.
#6. Paneer Paratha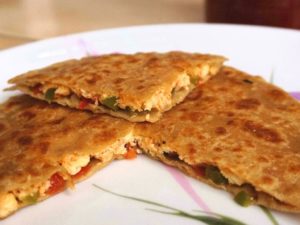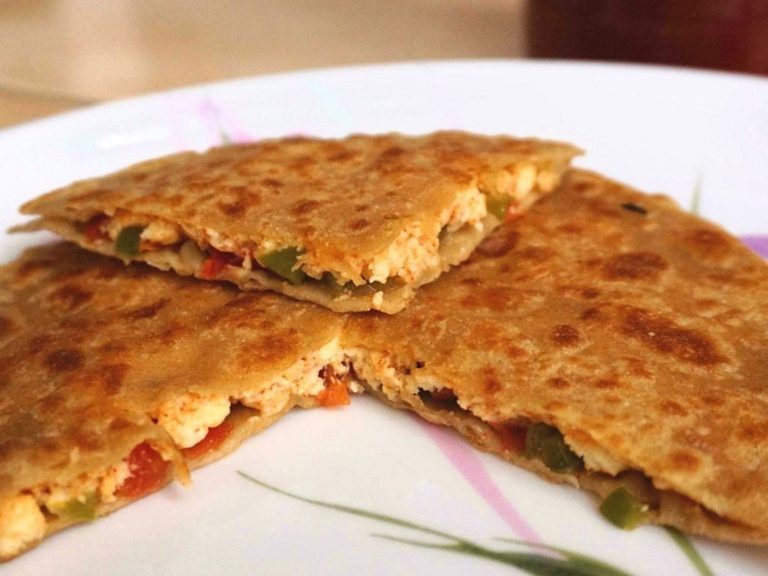 The moment we here paratha, we come with an image our mind is hot, buttery, tasty. Yes, that's correct. Parathas are balanced with carbohydrates and proteins. Simple parathas are made using the whole wheat dough. Different kinds of stuffing can be used as a filling in parathas like potato, methi, paneer, radish etc. But Paneer Paratha and Methi Parathas are considered as the healthiest ones.
Paneer is tasty as well have high nutritive value. Paneer is rich in calcium and protein and helps in many of the body functions. Paneer is also helpful in maintaining your teeth and provides energy to your body. Therefore, you must add panner in your diet and it is a good idea to prepare parathas with the stuffing of paneer.
#7. Methi Paratha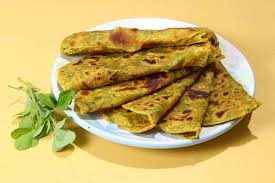 Methi paratha is really healthy and tasty too. Methi is known as fenugreek leaves. It has a lot of health benefits and the best way to have it in your diet is to make parathas with it.
Fenugreek leaves are chopped and added to wheat flour to prepare a dough. Then make parathas using butter. These parathas can be enjoyed hot as well as cold.
#8. Moong Daal Cheela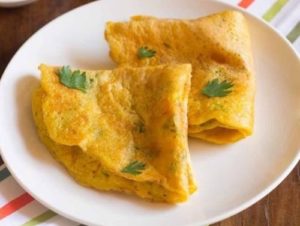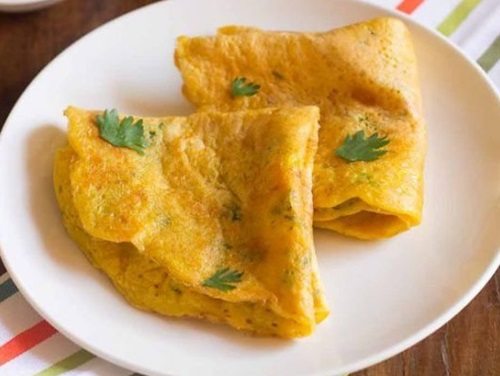 Cheelas are usually made of besan (gram flour) but if you want to make it nutritious, you can replace gram flour with moong dal. It is much lighter than besan cheela.
Make the batter with onion, green chilly and other spices that you like. Have it hot with pudina or dhaniya chutney. If we talk about the nutrition facts of Monng dal cheela, it is full of protein.
#9. Namkeen Seviyan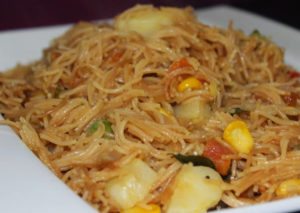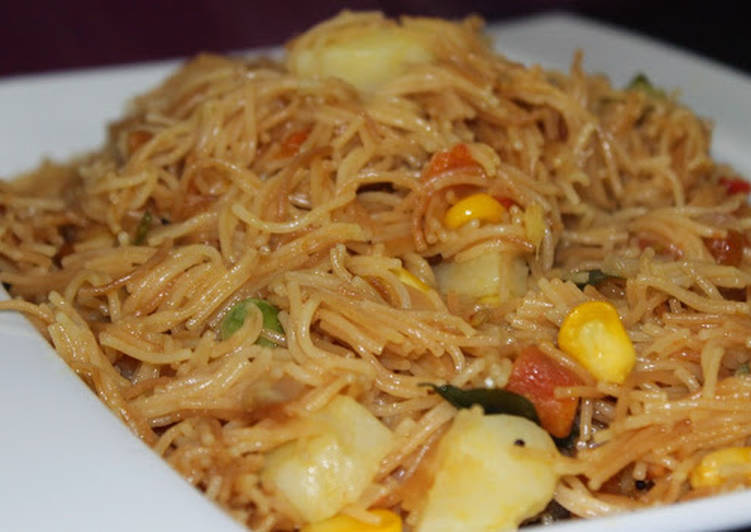 Namkeen Seviyan or Bambino vermicelli upma is an amazing dish to have in your breakfast. The dish is loved because it tastes like noodles. It is undoubtedly a good refreshment for you.
It is very easy to prepare and easy to digest.
#10. Uttapam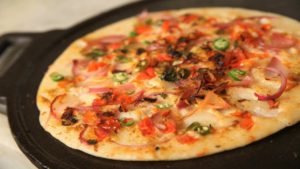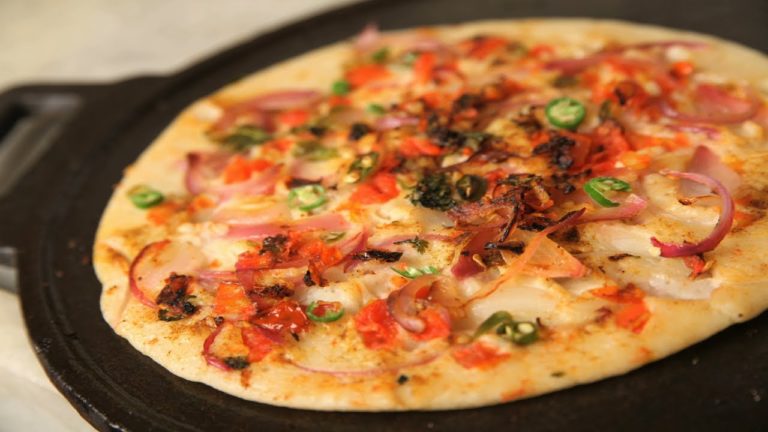 Uttapam is also a South Indian dish and now it is liked everywhere in India. Uttapam is made of the batter used for Dosa. While making uttapam vegetables like onion, green chilly, capsicum, carrot, potato etc.
Plain uttapam has fewer calories than the stuffed Uttapam. As uttapam is cooked with a large amount of oil, to make it healthy, you can use olive oil.
These Indian vegetarian dishes are not only healthy but also tasty. You must have these dishes as your breakfast menu to have a balanced diet and healthy body.
Try all these dishes and tell me which was your favorite. If there is any kind of suggestion, please let me know in the comments.
Be Healthy…Be Wonderful…
Thank you for reading!